Self-Guided Tours
WILD LIFE Sydney Zoo is the ultimate destination for educational excursions and our self-guided tours give school groups the opportunity to explore WILD LIFE Sydney Zoo at their own pace. With the freedom and flexibility to develop your own journey you can focus on the animals and ecosystems of your own choosing to suit your age group and interests and to align with learnings that have been taking place within the classroom. 
Book now!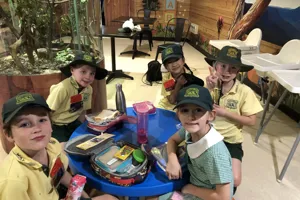 Check Out Our Learning Resources
Hop into the new school year, with our NEW self-guided excursion resources! Planning an excursion for 2022 and teaching your students all about Habitats, adaptations, life cycles or conservation? We have created 4 brand new resources that provide you with all pre and post excursion activities, plus detailed knowledge and cool facts about all the different zones and animals within our attraction!
Learning Resources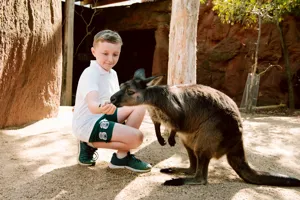 Book Online
Remember: You can also combine your visit to WILD LIFE Sydney Zoo with SEA LIFE Sydney Aquarium, Sydney Tower Eye and Madame Tussauds Sydney and make great savings for your own or other classes at your school. 
Excursion Booking Form