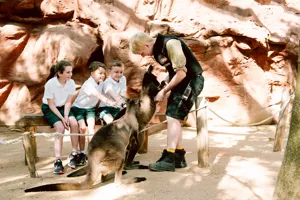 Sydney's WILD Classroom
WILD LIFE Sydney Zoo school excursions provide place-based and curriculum-aligned learning.
Centrally located in the centre of Sydney's Darling Harbour precinct, the zoo is easy to get to either via public transport or bus, with short-term parking available.
Book Now!
Plan your excursion
Before your visit
Enjoy a complimentary visit in order to plan your excursion and complete a risk assessment. Please request your pre-excursion visit via our teacher pre-visit booking form. One visit per year is permitted.
Book your excursion as early as possible to ensure your first choice date is still available. Please note, your booking is not confirmed until you have been contacted by a booking agent. As some periods are busier than others, please make sure you have a few date options in mind when booking.
Bookings are essential and should be made at least two weeks in advance.
Payment is made post-excursion by school cheque or credit card. Students cannot pay individually and we are unable to accept payment on the day.
Please note our aquarium is now 'cashless' and we are unable to accept cash at admissions, in our retail store or in our cafe.
Please find below some useful documents to read before your visit:
COVID-19 Information Sheet for Schools
Current Health and Safety Guidelines
On the day
Getting here
Bus - A bus drop off area is available behind the Zoo on Wheat Road and bus parking is available nearby at the King Street Wharf coach layover. Privately owned school buses are not permitted to use the layover area as this is not property owned by SEA LIFE Sydney.
Train - If you are travelling with your students by train, the closest train stations are either Town Hall or Wynyard, both a short 10 minute walk to the aquarium.
 Arrival and entry
Please make sure you arrive in time to enter the zoo in the time slot you have booked. This is especially important during times when capacity in the attraction might be reduced due to government recommendations. A late arrival risks entry that might not be possible during busy times when capacity is capped. 
Bathrooms are available in the foyer before you enter the zoo if your students wish to use them before you start your excursion. There are additional toilets available at Koala Rooftop level. 
If you have booked online and have tickets already issued to you, please go directly to the zoo entrance where your ticket can be scanned, either via a printed copy or on a digital device. If you do not hold a ticket already but you have pre-booked, the teacher can fill in a sign-in sheet and are guided to the entrance by a member of our team. Students do not need to line up if they have pre-booked and would likely be more comfortable waiting off to the side with other adult helpers while the allocated teacher completes the admissions process. 
 Recess and lunch
There are a number of public areas located within Darling Harbour around the attraction that are suitable for large groups to sit down and have lunch. For health and safety regulations food should not be consumed in the zoo. 
Bookings & Enquiries
Contact our education booking team to make a school excursion booking.
(02) 9333 9200
You can also request a booking using our online excursion booking form.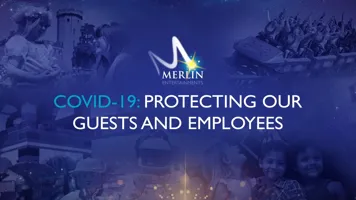 COVID-19: Information for Schools
We are continuing to follow all government recommendations closely to ensure the future safety and comfort of all our guests and will make any necessary adjustments as changes are announced. For more detailed information on our current health and safety policies please watch our video or visit the 'staying safe' page.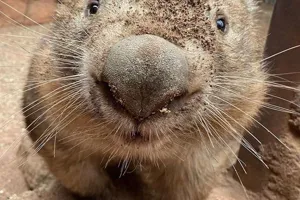 Teachers can pre-visit for free!
We welcome all NSW registered teachers to a complimentary admission ticket to SEA LIFE Sydney Aquarium. Come and explore an aquarium that is guaranteed to inspire your class!
Frequently Asked Questions
Our educational WILD Discovery guided tours are currently on hold due to COVID-19. Please visit our self-guided tours page for more information on current school excursion options. 
On average a self-guided school excursion takes around 1.5 hours to see all areas in the attraction. This time can vary depending on how you plan your visit, which animal talks you want to see and if your students are completing worksheets.
We highly recommend when possible to break your large group into smaller groups of 10 with a leader and another teacher to help look after the group. This allows for spreading out your school so that not all the students are trying to see the same exhibit at the same time.
WILD LIFE Sydney Zoo is fully wheelchair accessible and has extensive wheelchair facilities throughout the attraction, including lifts and shallow ramped walkways. For more information please visit our accessibility page.
If you have divided your students into smaller groups there are several areas in the zoo where we suggest you can all meet up as a whole group again. Kangaroo Walk-About and Koala Rooftop are great areas to regroup, take a break and mark the roll.
Buses can drop off and pick up students from the bus bays behind the aquarium on Wheat Road, Darling Harbour. Bus parking is available at the King Street Wharf Coach layover parking which is found off Lime Street for tourist buses only. Privately owned buses cannot use the layover. Please note that buses cannot pick up and drop off from this location.
To help you plan your excursion and prepare your risk assessment teachers can access a complementary ticket to WILD LIFE Sydney Zoo so you can visit ahead of bringing your students. This provides you with the opportunity to view the attraction and get familiar with the different exhibits, places to eat and what to see before you bring your students. To request your visit please go to our free teacher pre-visit page.