WILD LIFE Sydney Zoo, Wallaby Cliffs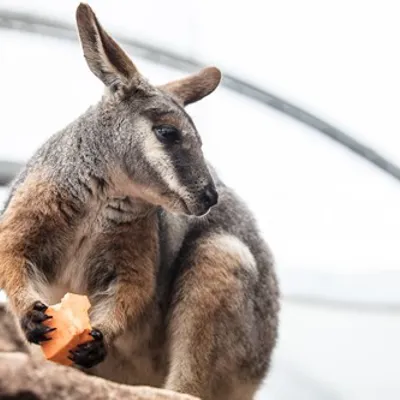 Yellow-footed Rock-wallabies
This vulnerable species is mainly situated inland in South Australia and New South Wales. They are herbivores which feed on short grasses and herbage, taking advantage of whatever is seasonably available. At the Zoo they are fed grass pellets, carrots, corn and native grasses. They move around in colonies which range in sizes of 10 to over 100 wallabies. They are the most colourful wallaby species. The skin of their feet is thick and rough so they can grip onto steep surfaces and not slip.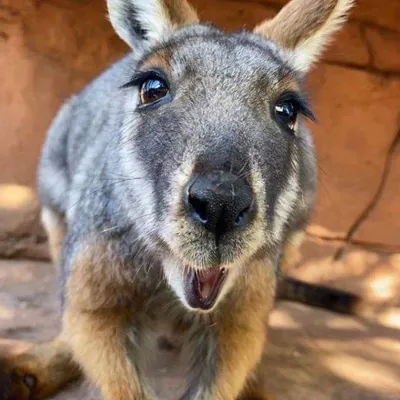 Meet Ella
Ella is the sweetheart of the mob. She is very gentle and enjoys a pat from the keepers.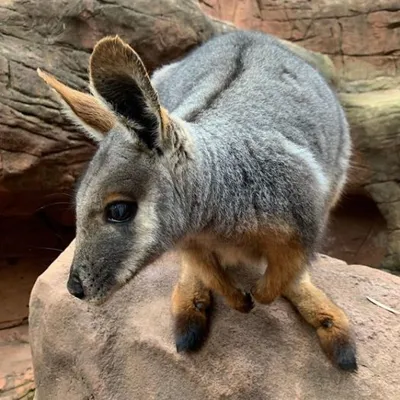 Meet Myrtle
Myrtle keeps a little bit more to herself. She is very cautious but also quite vocal. You will often see her sharing the cave with Ringo the Wombat.