Home of the Aussie BIG 5!
WILD LIFE Sydney Zoo is located in Darling Harbour, right in the heart of the city. Our all-weather zoo guarantees an easy excursion experience, rain or shine, with accessibility for students of all abilities.  
We provide school groups with an opportunity to get up close with our animals in an intimate learning environment. A visit to WILD LIFE Sydney brings the living world unit to life, perfect if you are covering topics such as habitats, conservation and life cycles or just a great opportunity to learn more about the amazing animals that call Australia home.
Our Zoo is famous for the Aussie Big 5! Your class will meet Koalas, Kangaroos, Wombats, Platypus and our 350kg saltwater crocodile Rocky, with the opportunity to study their features and understand how they have adapted to live in the Australian landscape. We also provide a range of learning resources to accompany your visit, for classroom use before or after your visit.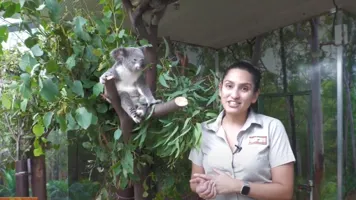 Take a quick tour of what we offer!
Watch as our expert keeper Melissa takes you on a tour of some of the school excursion highlights, including a sneak peak at some of our brand new residents! Get a feel for the intimate, all-weather setting in which your students can study some of Australia's most incredible animals as Mel takes you through just some of the curriculum topics that you can focus on during your visit. Don't forget our education team are available to answer any questions you might have; simply email education@merlinentertainments.com.au or call us on 1800 195 650 for a chat!
Brand New at the Zoo!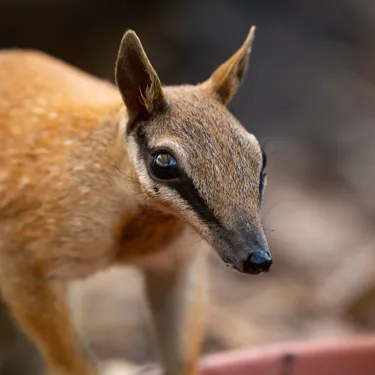 Frankie the Numbat
Frankie is not only super cute, he's a great ambassador for endangered species as the wild Numbat population is critically low. Meeting Frankie opens up discussion about conservation and habitats.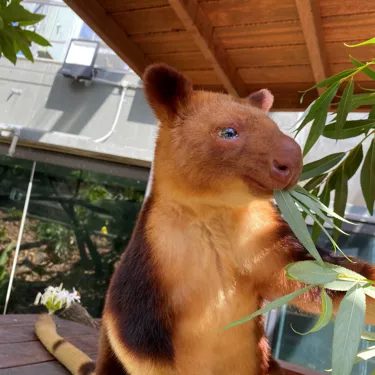 Kofi the Tree Kangaroo
Kofi is smaller than other species of kangaroos and is adapted to life up in the trees. He's a great example of animal adaptation and with his good looks he's already a visitor favourite!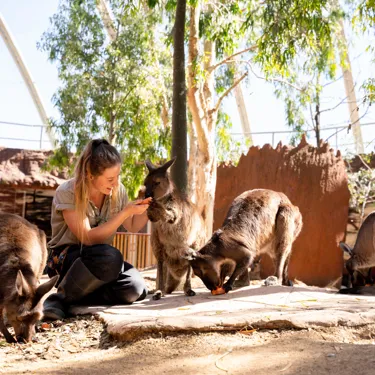 New Kangaroos!
Term 4 school visitors last year were among the first to meet our new kangaroos who have taken up residence in Kangaroo Walkabout. Come and meet Nutmeg, Kirby and Julie!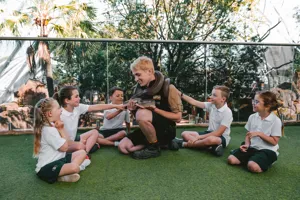 Start Planning Your Excursion!
See the quick links below for more information to help you plan your day:
See More and Save!
Combine your excursion to WILD LIFE Sydney Zoo with other Merlin Entertainments attractions for an opportunity to see more and save! Our multi-attraction tickets can be used on the same day, or plan to visit on different days, the choice is yours. See below for information on additional venues to add to your trip!
WILD LIFE Sydney Zoo, SEA LIFE Sydney Aquarium and Madame Tussauds Sydney are all located next to one another in Sydney's Darling Harbour. Sydney Tower Eye is just a short 10 minute walk in the city's CBD.
Click here for multi-attraction ticket rates! To book this option simply select your additional attractions on the booking form, email our education team at education@merlinentertainments.com.au or call us on 1800 195 650 to enquire. 
SEA LIFE Sydney Aquarium
Discover Australia's largest variety of sharks, study our Gentoo and King Penguin colonies, roll up your sleeves in our new interactive rockpool zone and so much more!
Madame Tussauds Sydney
Meet famous faces from Australian history, discover new cultures, uncover our interactive zones including the new Sydney LIVE! - there's so much to explore!
Sydney Tower Eye
Sydney's highest classroom offers a new perspective on topics such as geography, history, culture and architecture. Enjoy 360 degree views from the observation deck learning amazing city facts along the way.
Accessibility
WILD LIFE Sydney Zoo is a learning environment for students of all abilities. Our attraction is fully wheelchair accessible and has extensive wheelchair facilities throughout the attraction, including lifts and shallow ramped walkways. We also offer a free teacher/carer ratio for special needs students of 1:1. 
Where needed, wheelchairs are available for free hire from guest services on arrival. This is completed on a first come first serve basis. Please note: we require a form of photographic ID as a deposit which is returned upon return of the wheelchair.