Sydney's most stunning venue
At WILD LIFE Sydney Zoo, event guests will enjoy an amazing animal adventure as they journey into Australia's most famous locations. Walk through iconic Aussie habitats and encounter some of the most loved and feared animals that call Australia home.
Located in the heart of Sydney, on the water's edge of Darling Harbour, WILD LIFE Sydney Zoo offers your guests an unforgettable event experience that's genuinely distinct from other function venues.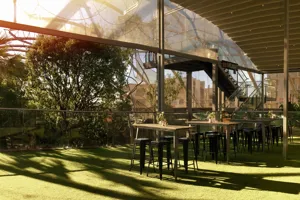 Ready to chat?
Ready to speak to our events team? Call us today or complete our enquiry form and we'll be in touch.
TEL: (02) 9333 9245
Or send us an enquiry by clicking the link below:
Our Events team is currently receiving a high number of enquiries. Please rest assured that we are doing our best to get back to you as soon as we can.
Thank you for your patience.
Enquire now
Our events spaces
WILD LIFE Sydney Zoo is without doubt one of the most unique and captivating functions and events venues in Sydney. Our unique and themed event spaces allow you to tailor your space with special features that ensure your guests will have an unforgettable experience.
Sit Down – 80
Cocktail – 120
Home to one of our most iconic Australian animals, Koala Rooftop is a unique event venue guaranteed to wow your guests. Enjoy the sunset, surrounded by our koala, who can be seen lazing about and munching away on Eucalyptus leaves. Koala Rooftop overlooks our Australian Outback exhibit, home to a mob of kangaroos, with glimpses of the city through the trees. Koala Rooftop is the perfect event venue for a long summer dinner, unique networking event, or corporate family fun day.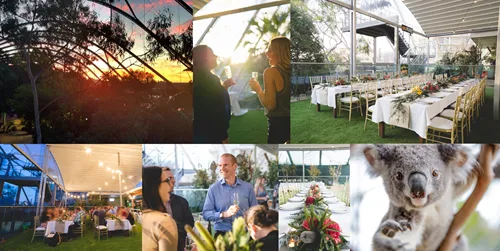 Sit Down – 40
Cocktail – 120
Dare to enter our WILD Croc Deck, overlooking WILD LIFE Sydney's mammoth Saltwater Crocodile, Rocky. Like most crocodiles, he spends much of his time dozing in his large pool. WILD Croc Deck's L-shaped viewing deck transforms into Sydney's most unique event venue and is the perfect spot to dine and wine. You can even arrange a crocodile talk and feed to take place during your corporate event, which will be sure to surprise your guests.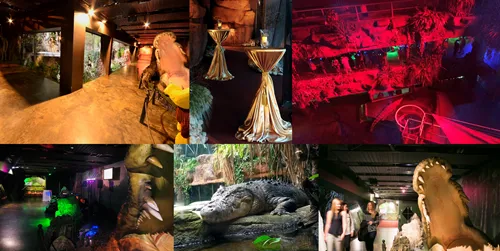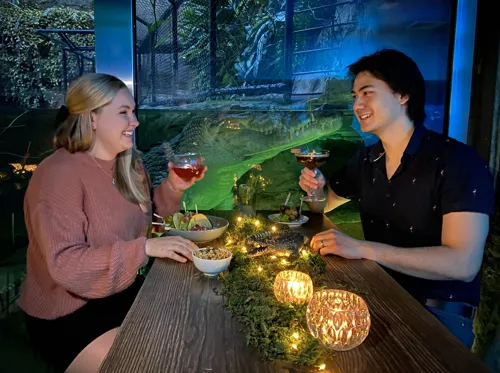 Banquet Set Up– 40
Theatre Style - 60
Boardroom Set Up - 20
The only private function room available during the day, the WILD Ideas Zone, is a unique solution for your next off-site meeting or conference. Offering a unique meeting space to engage and energise your team. Connecting to our Koala Rooftop, the WILD Ideas Zone is the perfect space for an all-day conference or meeting. You can even take your meeting to the next level and further engage guests by including a guided tour, team building activity or educational presentation from one of our animal experts.
Find out more - Choose your event type