WILD LIFE Sydney Zoo, Aussie Big 5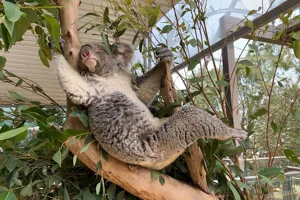 Koalas
Koalas are arboreal herbivorous marsupial native to Australia. Their closest living relatives are the wombats, which are members of the family Vombatidae. We have four separate habitats that house both our male and female koalas. Unfortunately the koala is an endangered species largely due to habitat loss that has sent their species into decline. The clearing of land for development has resulted in mass areas of koala habitats being destroyed. As this forces them to find a new home, they are exposed to new dangers such as crossing roads and being open to predators.
MEET OUR NEWEST ADDITION - BABY PARKER!
Weighing in at a perfect 1.24 kilograms, Parker, our nine-month-old joey is now regularly emerging from mum Kyara's pouch, hitching a ride on her back and familiarising himself with the outside world. 
Parker is a living testament to the zoo's breeding program. The joey spent his first six months snuggled safely inside his mother's pouch before popping out to surprise keepers and guests with his irresistible charm.
You can get up close to meet baby Parker and our nine other adorable resident koalas by participating in our Koala Photo Experience.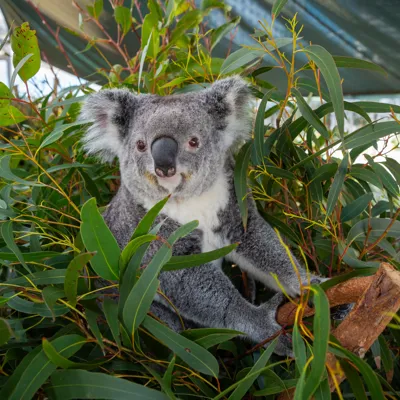 MEET SANDY
Sandy was born on the 26th of December 2016, a day after Christmas! Sandy loves to relax and chill out amoungst the leaves after a long morning of eating her favourite foods.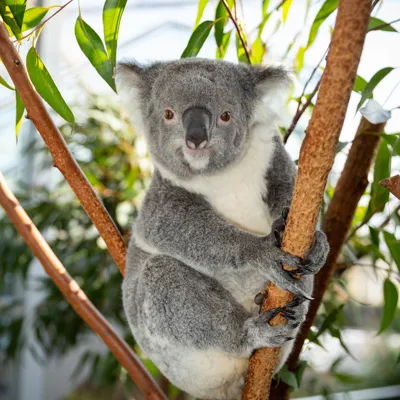 MEET SCARLET
Scarlet was born on the 12th of December 2017. You can find Scarlet amongst the leaves of her favourite perch enjoying a well earnt rest.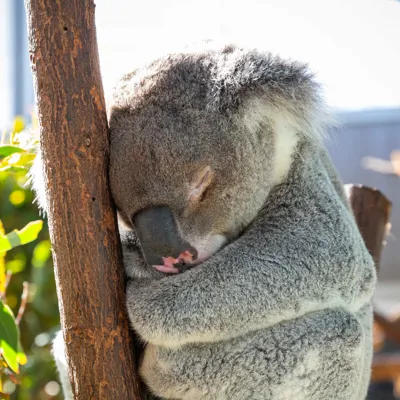 MEET BANKS
Banks was born on the 20th of February 2017. Banks has a friendly and gentle personality and is easily distinguished from the others by his sweet pink nose!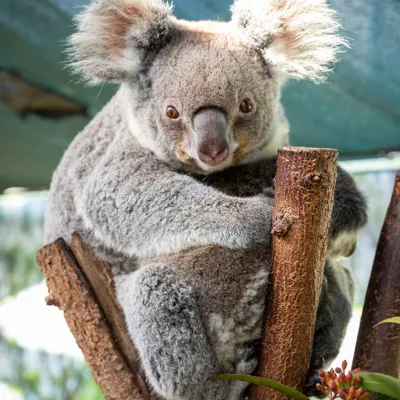 MEET KYARA
Kyara was born on April 7th 2011. Kyara is mother to Parker our adorable joey and Kirra. You can find Kyara snacking on her favourite gum leaves or napping in the high perches.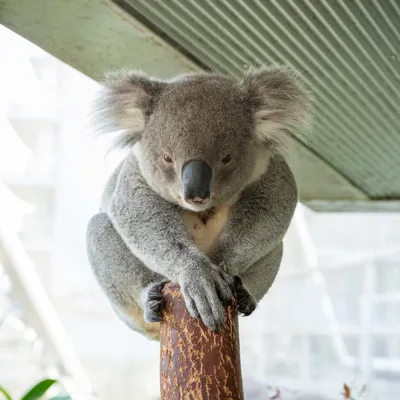 MEET PIRRA
Pirra was born on the 28th of October 2016. Pirra is well known for sleeping with his tounge sticking out and looking super adorable. Next time you visit Wildlife Sydney come and see if you can spot him!
MEET KIRRA
Kirra was born on the 2nd of September 2020, Kirra might be one of the youngest, but she sure has a big personalitiy.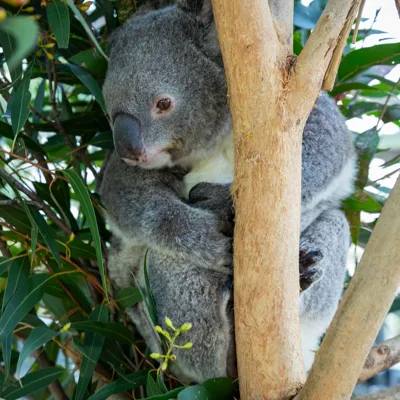 MEET NUTSY
Nutsy was born on the 12th of March 2014. Nutsy loves to curl up in a ball and soak up all of the sun that hits the Koala rooftop. Be sure to play eye spy when you are looking for her in the trees.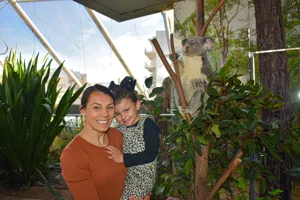 KOALA PHOTO
The Koala Photo Experience, on the beautiful open-air rooftop area of WILD LIFE Sydney Zoo, invites you to meet and even get up close to our very cute koalas. You'll have the opportunity to get a photo with our furry friends which you can then take home to show your friends and family! It really is a memorable koala experience. 
The Koala Photo Experience is also the perfect opportunity to stop for a coffee and snack and relax with the koalas.
Running daily from 11.00am to 3.30pm
Maximum 5 people per group