WILD LIFE Sydney Zoo, Aussie Big 5
Kangaroo Island Kangaroos
Kangaroo Island Kangaroos are a sub-species of the Western Grey Kangaroo. These kangaroos have a thicker and darker coloured fur, and are well-known for their friendly nature. 
Did you know these
interesting facts about Kangaroos?
Kangaroo tails are so powerful, they can hold their entire body weight while they kick with both hind feet. Kangaroos are the largest members of the Macropod family, macropod meaning large foot.
Meet Dot!
Dot was one of the first Kangaroo Island Kangaroos to call WILD LIFE Sydney Zoo home. When she's not hopping around making new friends, she can be found grazing in the shade or eating maize, her favourite meal.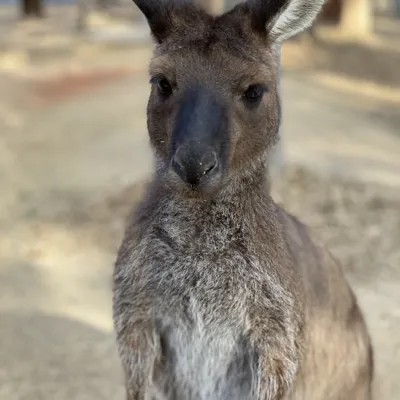 Meet Dusk!
Dusk was hand-reared by our keepers. She is very cheeky and loves following our keepers around, especially when they have food.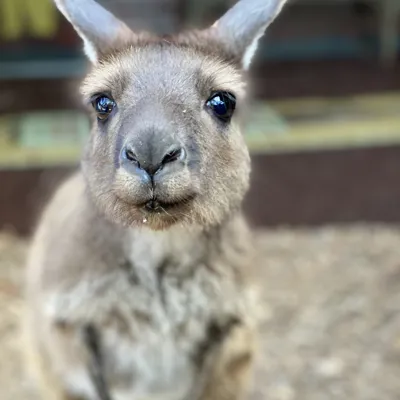 Meet Nutmeg!
Her shorter (and cute) nose, along with her lighter fur are what differentiates her from our other four kangaroos. Did you know? Kangaroo Island Kangaroos have a thicker and darker coat than some of the kangaroos you'll find in Australia.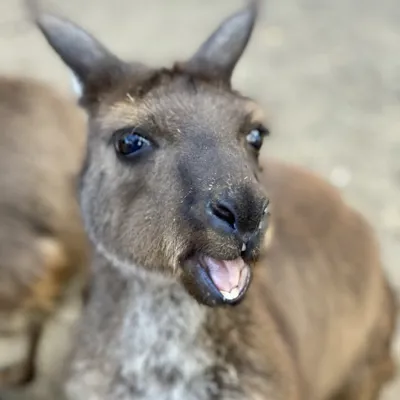 Meet Kirby!
Kirby is the 2nd youngest of the mob. She is Julie's sister and you can recognise her by her tail, which is lighter than the other kangaroos' tail. She also happens to be the most affectionate and treats our keepers with the cutest cuddles.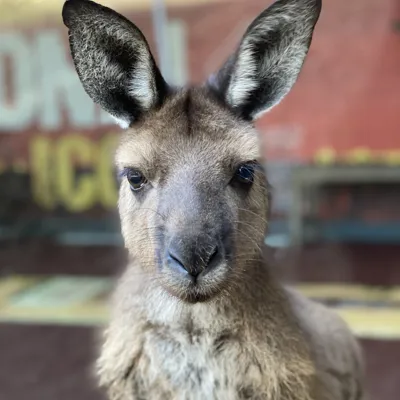 Meet Julie!
Julie is the oldest member of our kangaroo mob. You can recognise her by the little white tuff of fur underneath her left ear.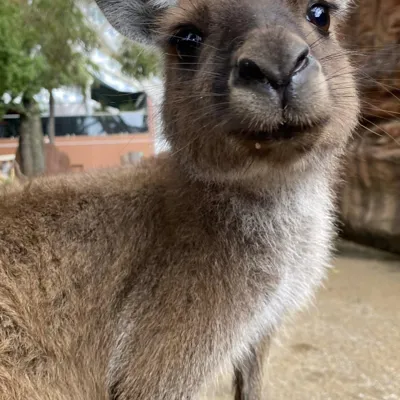 Meet Frankie!
Frankie joined the WILD LIFE family in February 2022. While Frankie might be the youngest and smallest Kangaroo in our Mob, don't let that fool you! She has one of the biggest personalities. She has a slight ginger-tinge to her coat and you can find her hopping around (or laying around) Kangaroo Walkabout with all her new friends!
Book Now!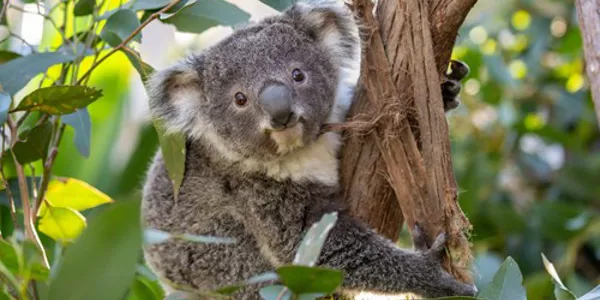 General Admission
Peak pricing applies to school holidays and weekends.

| | | | |
| --- | --- | --- | --- |
| Ticket Type | Walk Up Price/Peak Online | SAVE 20% - Pre-Book Online (Off Peak Weekdays) | High Demand Pricing |
| Adult | From $48 | From $38.40 | $50 |
| Child (3-15 yrs) | From $36 | From $28.20 | $38 |
| Student or Senior* | From $39 | From $31.20 | $41 |
| Child (0-2 yrs) | FREE | FREE | FREE |
| Merlin Annual Passholder | FREE | N/A | N/A |

Please note: Our ticket pricing is subject to available capacity and prices may fluctuate during periods of high demand.

Price includes Digi Photo Pass with 8 digital photos included (excludes Koala Photo experience)!
Children under 16 years of age must be accompanied by an adult (18+)
Get your ticket on your phone
Online From
$38.40
Per Person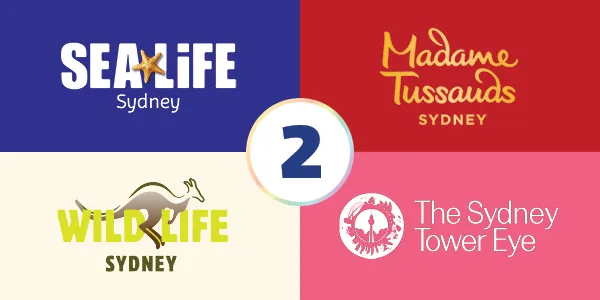 2 Attraction Pass
Choose from: SEA LIFE Sydney Aquarium, WILD LIFE Sydney Zoo, Madame Tussauds Sydney or Sydney Tower Eye
Visit your second attraction within 30 days after visiting WILD LIFE
Price includes Digi Photo Pass with 8 digital photos included!
Online From
$65
Per Adult
When Bought Separately
$99
Per Adult