Dine and Discover Vouchers
Discover WILD LIFE Sydney Zoo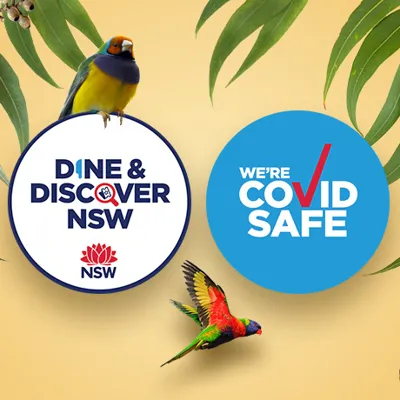 Dine and Discover Vouchers
We are now accepting Dine & Discover Vouchers at WILD LIFE Sydney Zoo.
The NSW Government has launched the Dine & Discover NSW scheme to encourage the community to support dining, arts and tourism businesses and stimulate spending in the economy. Every NSW resident aged 18 and over is now eligible for four $25 vouchers to use at COVID Safe registered businesses until 31 July 2021.
WILD LIFE Sydney Zoo, as well as our other Sydney attractions including Sydney Tower Eye, SEA LIFE Sydney Aquarium and Madame Tussauds Sydney are now accepting the NSW Dine & Discover vouchers, for you to redeem against our most popular tickets.
Redeeming your voucher is easy!
Vouchers can now be redeemed online at our Sydney attractions from Monday – Sunday.
For a step-by-step guide, click here.
Redeem now
Visit Multiple Attractions and Save Even More!
Redeem your Dine and Discover Voucher when you purchase a Sydney Big Ticket combo pass and save a FURTHER 56% off your attraction entry! You can visit WILD LIFE Sydney Zoo, SEA LIFE Sydney, Madame Tussauds Sydney or Sydney Tower Eye for a little as $16 per attraction. Find out what is happening at each attraction these school holidays here
Visit Multiple Attractions and Save Even More!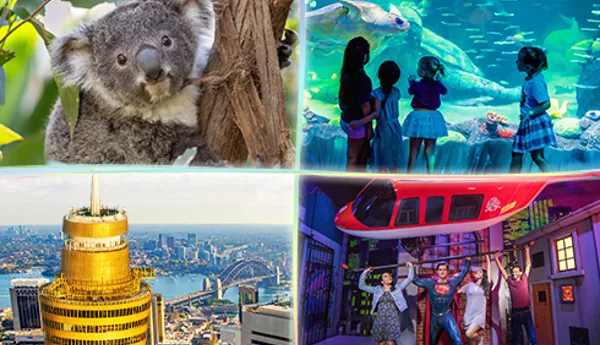 2 Attraction Pass
Visit WILD LIFE Sydney Zoo as your first attraction and receive a pass for another attraction of your choice. Choose from Madame Tussauds, Sydney Tower Eye or SEA LIFE Sydney Aquarium (you MUST visit WILD LIFE Sydney Zoo as your first attraction)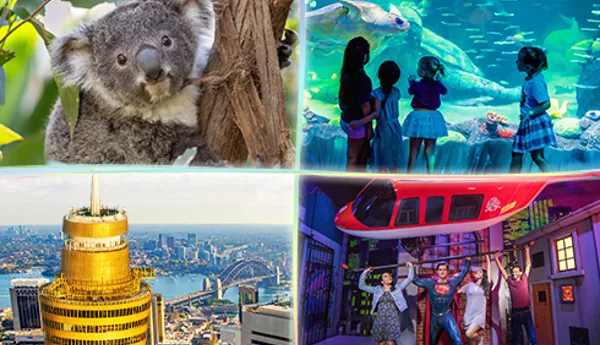 3 Attraction Pass
Visit WILD LIFE Sydney Zoo as your first attraction and receive a pass for another 2 attractions of your choice. Choose from Madame Tussauds, Sydney Tower Eye or SEA LIFE Sydney Aquarium (you MUST visit WILD LIFE Sydney Zoo as your first attraction)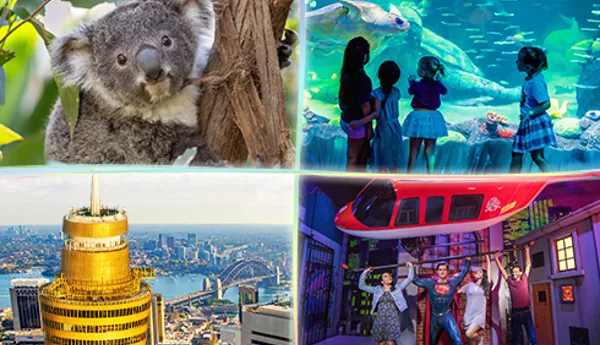 4 Attraction Pass
Visit WILD LIFE Sydney Zoo as your first attraction and receive a pass for the remaining attractions, including Madame Tussauds, Sydney Tower Eye and SEA LIFE Sydney Aquarium (you MUST visit WILD LIFE Sydney Zoo as your first attraction)