Government Vouchers
Discover WILD LIFE Sydney Zoo
We are now accepting and Parents NSW Vouchers at WILD LIFE Sydney Zoo.
WILD LIFE Sydney Zoo, as well as our other Sydney attractions including SEA LIFE Sydney Aquarium  Sydney Tower Eye and Madame Tussauds Sydney are now accepting the Parents NSW vouchers for you to redeem against our most popular tickets.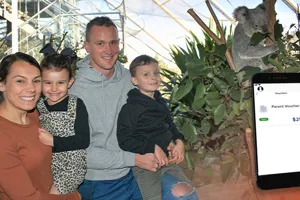 Using Parents NSW Vouchers
We are now accepting Parents NSW Vouchers.
The NSW Government has launched Parents NSW Vouchers to reward  and thank eligible NSW households for their efforts to support learning from home in 2021.
Redeeming your voucher is easy!
First up, you'll need to register for your vouchers via Service NSW Website.
Once registered, your vouchers will appear on your Service NSW app in the voucher section. 
Head to the link below to book your tickets and reserve your spot
Redeem Now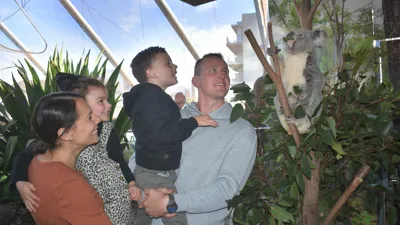 Adult + Child Special
Book Your Adult + Child Ticket and Save Over 37%
Use your Parents NSW Voucher
Visit midweek and save!
Price includes Digi Photo Pass with 8 digital photos included!
Use Parent Voucher
Visit Multiple Attractions and Save Even More!
Redeem your Parents NSW Vouchers when you purchase a Sydney Big Ticket combo pass and save even MORE off your attraction entry! You can visit WILD LIFE Sydney Zoo, SEA LIFE Sydney, Madame Tussauds Sydney or Sydney Tower Eye for a little as $8 for two attractions.
Visit Multiple Attractions and Save Even More!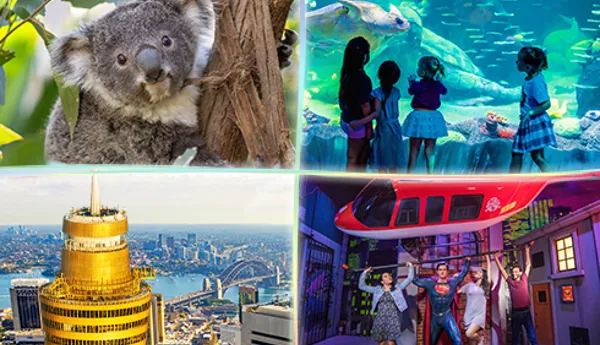 2 Attraction Pass
Visit WILD LIFE Sydney Zoo as your first attraction and receive a pass for another attraction of your choice. Choose from Madame Tussauds, Sydney Tower Eye or SEA LIFE Sydney Aquarium (you MUST visit WILD LIFE Sydney Zoo as your first attraction)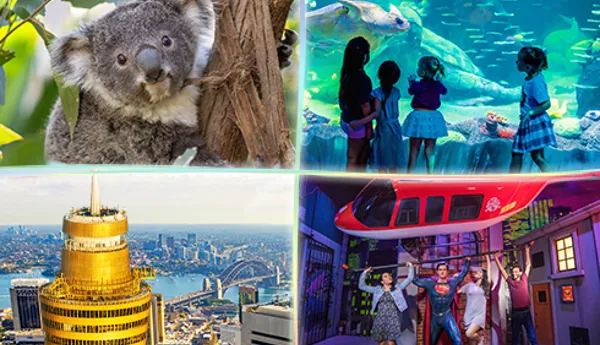 3 Attraction Pass
Visit WILD LIFE Sydney Zoo as your first attraction and receive a pass for another 2 attractions of your choice. Choose from Madame Tussauds, Sydney Tower Eye or SEA LIFE Sydney Aquarium (you MUST visit WILD LIFE Sydney Zoo as your first attraction)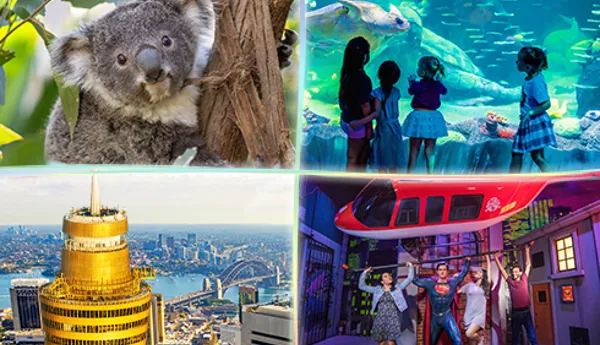 4 Attraction Pass
Visit WILD LIFE Sydney Zoo as your first attraction and receive a pass for the remaining attractions, including Madame Tussauds, Sydney Tower Eye and SEA LIFE Sydney Aquarium (you MUST visit WILD LIFE Sydney Zoo as your first attraction)