Stimulating activities to do with toddlers
Thursday 4th March 2021
Children, Animals, Experiences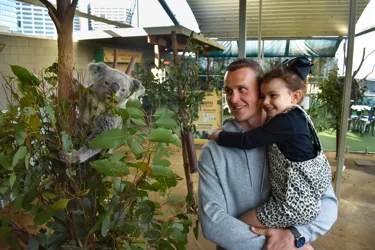 Looking for activities to do with your jiggly and wriggly toddlers? Here's a list of things to do with your little ones in Sydney, to keep them entertain whilst stimulating their brains, senses and curiosity.
Discover Our Amazing Libraries
Tickle those young, creative minds at some of Sydney's best libraries. Libraries hold family-friendly talks, exhibitions and guided tours that make storytelling way more fun. Children as young as three will enjoy puzzles at The State Library of NSW. The Green Square Library will wow wee ones with its subterranean garden, open-air amphitheatre and 6-storey glass tower. And Woollahra Library's peaceful nooks and interactive kid zones make for a day well spent. Make sure to check out their events page for the latest happenings.
Close Encounters and Fluffy Friends at WILD LIFE Sydney Zoo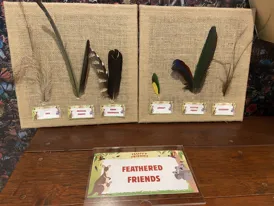 Stimulate your little one's minds and senses and let them feel, see and hear wildlife through textures, colours and sounds at WILD LIFE Sydney Zoo. All throughout March, meet the Darling Harbour zoo's Fluffy Friends. Touch and feel feathers, snake skin and kangaroo fur. Smell and see native flowers and plants. Plus hear the sound some of the animals make. There'll be plenty of 'awww!' as the little ones get up close to iconic cute koalas, adorable kangaroos and Ringo, the wonderful wombat. And 'ahhh!' as they lay eyes on a Southern Cassowary called Princess. And perhaps 'wow!' when they spot a tree kangaroo.
Discover the Royal Botanic Gardens and The Domain
These green lands are what picnic dreams are made of; with the bonus of a cultural and educational experience. No matter the season, it's always a great time to visit. There are regular talks and tours and even a list, put together by volunteers, showing which native plants look their best, and when. Toddlers will love playing make-believe in the fairyland-like surrounds, while older kids will see the garden with new eyes as they discover its ancient roots. Hear stories about the fascinating flora and learn how Aboriginal bush food is foraged.
Sing, play and learn with GymbaROO
GymbaROO specialises in research-based, neuro-developmental, fun, learning environments for babies to school aged children and their parents. Every song sung, every game played and every activity at GymbaROO is specifically designed to increase a child's capability to learn. The classes are not only fun but they also provide an exciting environment to experiment and explore the world that toddlers live in and construct essential skills for learning. Children can climb, dance, exercise, play games, and do rhythm activities that strengthen and speed up the messages the brain sends to the body. This enables your child to learn new skills like jumping, walking up stairs and starting to do actions to rhymes.
Sand and Water Play
In Sydney, we are very lucky to be close to both water and sand. Sand and water play offers children opportunities to use and develop their fine motor skills. Scooping, digging, pouring and stirring teaches children how things work, whilst also building their muscles and coordination. Done alongside a little pal, and it becomes about teamwork, sharing, and social skills.
Take a Ferry to Cockatoo Island
This is a dazzling Sydney experience for all. Leaving from Circular Quay and many other wharves around Sydney harbour, the ferry is a great way to see this beautiful city from the water. Arriving at Cockatoo Island, a UNESCO world-heritage-listed destination, head to the information centre to collect a map, as well as some fun booklets for your kids to fill in. Besides the never-ending, epic views, there's a convict trail to keep everyone busy for hours, huge mechanical structures to ogle at and lots of space to run around and play.
General Admission
Online From
$38.40
Per Person
Peak pricing applies to school holidays and weekends.

| | | | |
| --- | --- | --- | --- |
| Ticket Type | Walk Up Price/Peak Online | SAVE 20% - Pre-Book Online (Off Peak Weekdays) | High Demand Pricing |
| Adult | From $48 | From $38.40 | $50 |
| Child (3-15 yrs) | From $36 | From $28.20 | $38 |
| Student or Senior* | From $39 | From $31.20 | $41 |
| Child (0-2 yrs) | FREE | FREE | FREE |
| Merlin Annual Passholder | FREE | N/A | N/A |

Please note: Our ticket pricing is subject to available capacity and prices may fluctuate during periods of high demand.

Price includes Digi Photo Pass with 8 digital photos included (excludes Koala Photo experience)!
Children under 16 years of age must be accompanied by an adult (18+)
Get your ticket on your phone