The Threatened Species of Australia
Wednesday 7th September 2022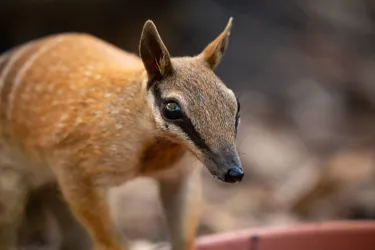 National Threatened Species Day 
Australia is home to some of the most unique and iconic animals in the world, many of which can't be found on any other continent. At the moment many face not being around even on their home soil. With the ICUN endangered species list growing and over 54 of the amazing species already gone from the land in the last 2 centuries. Australian animals are facing many hardships, with many currently battling for their own lives.

WILD LIFE Sydney plays host to 8 Australian animals that are on the ICUN endangered species list. Ranging from vulnerable to endangered, WILD LIFE plays an important role in protecting and preserving the special and distinctive creatures that call Australia home.
Australia has one of the worst animal extinction records in the world - some of the reasons behind such high extinction rates being:
The arrival of species not native to Australia that either kill or monopolise food and habitat resources
Habitat destruction leaving our creatures nowhere to go.
Bushfires – the catastrophic 2019/2020 bushfires destroyed 12.6 million hectares of forest and woodland, impacting nearly 3 billion native animals and pushing many more towards extinction.
Populations of our endangered species are continuing to decline. All is not lost with many organisations committed to the protection of our species. For example our Goodfellow's Tree Kangaroo – Kofi, is part of a national breeding program that will help to replenish his species numbers, as is our Platypus Jackie; whose story you can read here.
If you would like to be involved in helping to save our incredible wildlife consider volunteering, donating or keeping a look out for ways you can reduce your impact in your home life, such as choosing products that don't contain palm oil, recycling your plastic and keeping your pets indoors. 

Together we can protect, nurture and save the greatest Australian animals. 
General Admission
Online From
$38.40
Per Person
Peak pricing applies to school holidays and weekends.

| | | | |
| --- | --- | --- | --- |
| Ticket Type | Walk Up Price/Peak Online | SAVE 20% - Pre-Book Online (Off Peak Weekdays) | High Demand Pricing |
| Adult | From $48 | From $38.40 | $50 |
| Child (3-15 yrs) | From $36 | From $28.20 | $38 |
| Student or Senior* | From $39 | From $31.20 | $41 |
| Child (0-2 yrs) | FREE | FREE | FREE |
| Merlin Annual Passholder | FREE | N/A | N/A |

Please note: Our ticket pricing is subject to available capacity and prices may fluctuate during periods of high demand.

Price includes Digi Photo Pass with 8 digital photos included (excludes Koala Photo experience)!
Children under 16 years of age must be accompanied by an adult (18+)
Get your ticket on your phone
3 Attraction Pass
Online From
$75
Per Adult
When Bought Separately
$147
Per Adult
Discover a world of FUN in the heart of Darling Harbour
Choose from: SEA LIFE Sydney Aquarium, Madame Tussauds Sydney or Sydney Tower Eye
Visit your second attraction within 60 days after visiting WILD LIFE – please note that Sydney Tower Eye is currently closed on Tuesdays & Wednesdays outside of school holidays
Price includes Digi Photo Pass with 8 digital photos included!