WIN
Can you find a cuter rat?
Enter below to win a WILD LIFE Sydney Zoo Family Pass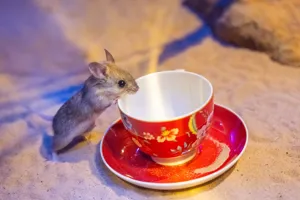 WE CHALLENGE YOU TO FIND US A CUTER RAT!
This competition has now closed! Please sign up below to recieve the latest updates. 
WILD LIFE Sydney Zoo is so excited to announce the arrival of our five native Palyoora (commonly known as plains rats)!
To celebrate our new residents, we are running a competition to win a family pass to WILD LIFE Sydney Zoo. All you have to do is upload a photo of a rat that is cuter than ours! 
Terms and Conditions
Entries will be open from 10am Friday 3rd of November 
Entries will close at 11:55pm Friday, 10th of November
The Competition is a competition of creativity, and the winner will be selected by the WILD LIFE Sydney Zoo team, chance plays no part in determining the winners.
Entry is open to all Australian Residents. However, employees and immediate families of Merlin Entertainments, and their associated agencies and companies connected with this competition are not eligible to enter.
To enter, participants must follow and/or like WILD LIFE Sydney Zoo on facebook or Instagram and share an image of a cute rat on the WILD LIFE Sydney Zoo website.
Incomprehensible entries will be deemed invalid.
Entrants in the competition may enter as many times as they like
By submitting content, a user thereby accepts the terms and conditions laid out within this document.
The winner will receive entry to WILD LIFE Sydney Zoo for 1 family and meet a keeper experience. Details stated in point 14.