Milo The Emu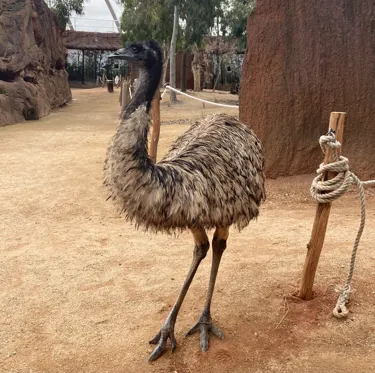 WILD LIFE Sydney Zoo is deeply saddened to announce that Milo, our much-loved Emu, was euthanised on Thursday 15 March 2021.
We have not come to this decision lightly. Milo was diagnosed with arthritis in one of his legs and had been under a variety of different treatment plans since his diagnosis, including different pain medications, as well as treatments to manage his arthritis. While we believe we managed to get his pain under control, he had lost the full function of that leg. This decision was supported by our internal quality of life assessments and without any further treatment options available, euthanasia was the most humane next step.
The  commitment to Milo following his treatment plan has been nothing short of a phenomenal team effort. During this process, Milo was surrounded by dedicated and caring staff.
The loss has devastated the team, particularly those who worked closely with him every day.
WILD LIFE Sydney Zoo is grateful for the support of team members, visitors and partners during this heartbreaking time.