Know Before You Go! 5 Travel Tips For Sydney First-Timers
Friday 6th December 2019
Tips, Wildlife, Animals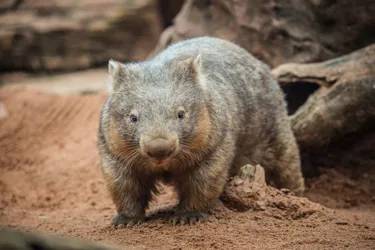 Sydneysiders love their city, and they want you to as well. Where the bush meets the sea, we're a laid back bunch, so you're sure to feel welcome. Famous for its beaches, visitors are often surprised by the culture and restaurants too. Whether you're in town for a couple of days or have no 'go' date in sight, here are 5 friendly pointers to see you through.
Get an Opal Card
Sydney's public transport system has a handy integrated payment method known as an Opal Card. Whether you're travelling by train, bus, ferry or Light Rail, this little card is the secret. Make sure you tap, both on and off for every trip – it's the best way to save. You can top up your card at train stations and at stores, here there and everywhere. Look for the Opal logo, or if you're registered, you can do it online.
Use Your Legs
Sydney is a big city – the biggest in the country. And while the suburbs sprawl out every which way, the CBD and inner suburbs are compact. This means for the most part – you can ditch the transport and walk. Not only is it great exercise, but you'll see and interact more with the locals. Don't miss out on walking across the Sydney Harbour Bridge; it's a memorable experience. If you're keen for a more challenging stride, there are some incredible coastal walks to discover.
It's Not Always Sunny
When people think Sydney, they think sun. While it is a bright and happy place, the weather can turn wild pretty fast. Its subtropical climate means lots of summer storms and rain can turn up at a moment's notice. To sun-sure your plans, check out the forecast, so you don't get a wet surprise! If rain is on the cards – take a poncho rather than an umbrella – it'll keep you drier, and it's hands-free! If you're looking for an all-weather attraction – WILD LIFE Sydney Zoo is a great option.
You're Visiting the Eora Nation
While the city, as we know it, is relatively new, the First Nations Australians have called this place home for over 60,000 years. Make a point to scratch beneath the surface to uncover incredible Aboriginal stories and history. You can do this by going on an Indigenous walking tour or seeking out some stunning Aboriginal art. First, find out if it's authentic; look for it's adherence to the Indigenous Art Code. There are also heritage tours at Barangaroo, and an opportunity to learn about the Australian land at WILD LIFE Sydney Zoo.
Breakfast is a Big Deal
Sydneysiders are mad about 'brekky.' All over town, tables are crowded in the a.m. with bunches of breakfast munchers. Sydney's claim to breakfast fame is the flat white coffee and smashed avocado on toast, so make sure you try both. If you're looking for a unique breakfast experience – why not have your first meal of the day in the company of Australia's most iconic creature: The Koala. At WILD LIFE Sydney Zoo, every day between 7.15am and 9am, you can eat your bacon and eggs on the Koala Rooftop with these marvellous marsupials. The Breakfast with the Koalas experience includes all-day entry and a guided highlights tour of the Zoo so you can see the animals at their most spritely. You'll also be able to take a free Koala Photo, which you can take home to show off to your friends and family.