Feed Rex the Crocodile at WILD LIFE Sydney Zoo
Monday 17th November 2014
Crocodile, Animals, Experiences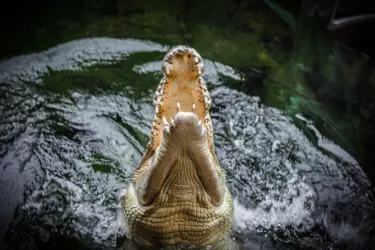 Have the wildest day out and feed Rex the Saltwater Crocodile at WILD LIFE Sydney Zoo.
Thrill-seekers now have the chance to experience Sydney's scariest animal encounter, right in the heart of the city.
With WILD LIFE Sydney Zoo's all new Crocodile Encounter, guests can have the exclusive and thrilling experience of feeding Rex, one of the Australia's largest Saltwater Crocodiles.
Help the keepers prepare the mammoth 700 kilogram croc's lunch and find out how the living dinosaur came to reside in Darling Harbour before experiencing his sheer strength as he snaps down on his meal.
Due to limited availability, snap up your croc feed by contacting our Events team using the details below. 
Email: events@merlinentertainments.com.au
Phone: (02) 9333 9245