Australian Animals in the Heart of the City
Tuesday 27th November 2018
Animals, Wildlife, City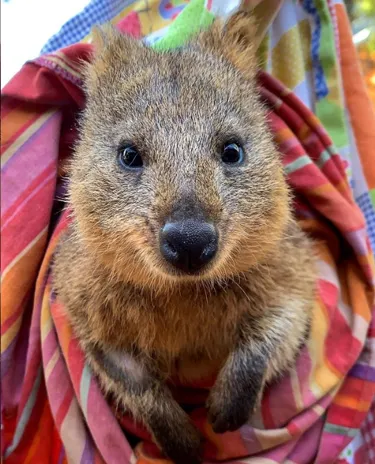 Did you know you can see native Australian animals right in the heart of Sydney's CBD? Yes, that's right! Here at WILD LIFE Sydney Zoo, located in Darling Harbour, is where to see Australian animals in Sydney.
WILD LIFE Sydney Zoo is home to many unique, native Australian animals, including the Aussie Big 5. Get up close to koalas, kangaroos, platypus, a wombat, and our huge saltwater crocodile, plus, lots of other Australian animals. Be mesmerised by beautiful butterflies at Butterfly Tropics, watch our playful Tasmanian Devils in Devils Den, meet Princess the Cassowary in the Daintree Rainforest, and encounter koalas on Koala Rooftop, plus so much more!
Feeds and Talks
Be part of the action during our daily feeds and talks. Listen as our keeper share fun facts about our animals, not only about them as a species, but also about their individual personalities too. You might even pick up a few hints on little changes you can make in your everyday life to help protect our native Australian animals. Why not experience the thrill of lunchtime and watch as our fearless keepers feed Rocky, the huge saltwater crocodile, or watch as our lorikeets flock to Kakadu Gorge for their feed.
Koala Encounter
For an extra special Australian animal experience, get up close and personal with our super cute koalas on Koala Rooftop. Step inside the enclosure for an encounter with these iconic Australian animals - you might even get to meet Buddy or Scarlet, our koala joeys. Your koala encounter will also include a photo to take home, so you can remember your experience for years to come.
Location is Key
It is often said location is key, and you couldn't get a better location than ours, right in the heart of the city, in beautiful Darling Harbour. We are also the only place where you can get up close to Australian animals in the CBD. Being located in the city also means we are very close to many public transport options, such as trains, buses, ferries, and even the light rail, located just across Pyrmont Bridge. Plus, being located in Darling Harbour, means we are also very close to other top attractions in Sydney, including SEA LIFE Sydney Aquarium, Madame Tussauds Sydney and Sydney Tower Eye. Combine your visit to WILD LIFE Sydney Zoo and take advantage of our great multi-attraction ticket prices.  
So whether you are visiting for the day or a week, WILD LIFE Sydney Zoo is the best place to get up close to Australian animals in Sydney.