LIVE
Tune in to our live streams
Tune in to our live feeds and talks!
LIVE FROM WILD LIFE SYDNEY ZOO
Get up close with our animals from the comfort of your own home and discover more about WILD LIFE Sydney Zoo by watching our live streams below. See our Tasmanian Devils eat their favourite snack, watch our animal vet checks and so much more!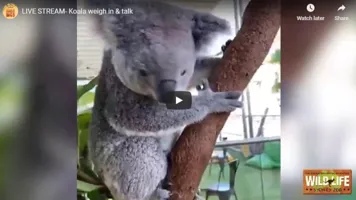 It's Koala weigh-in time!
Join Keeper Renee for a special koala-ty time.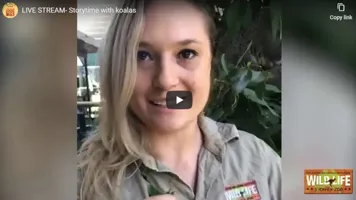 Get ready for a Koala-ty Storytime!
Join Keeper Ash as she reads "The Dreaming Koala" by Kirsty Esson.
It's koala vet check time!
Join Keeper Caroline, our Vet Nurse Kellie and our Veterinarian Mike as they check up on our koalas.
Hop in and enjoy some Kangaroo content
Join Keeper Caroline, Shania and Scott and learn about our beautiful Kangaroos.
A Storytime all about Roos!
Join Keeper Justine as she reads "The Little Roo Went To Market" by Mandy Foot.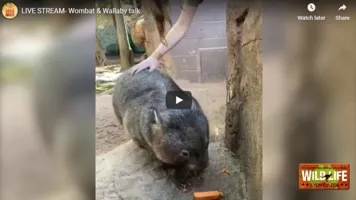 It's snack time for our Wombat & Wallabies!
Join Keeper Renee and Bek and learn all about these gorgeous animals.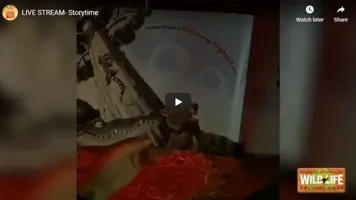 A Storytime about wombats
Keeper Justine is back and is reading "Wombat Jumped over the Moon" by Lachlan Creagh.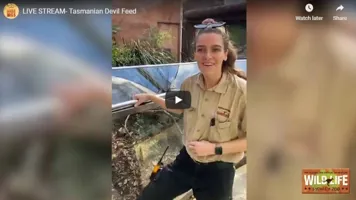 Have you ever seen a Tasmanian Devil eat?
Watch Keeper Bek feed our Tassie Devils.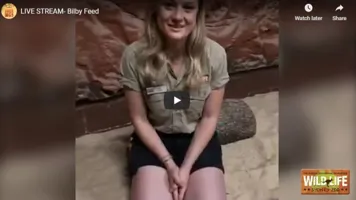 Get up close with our Bilbies!
Join our Keepers as they feed our Bilbies.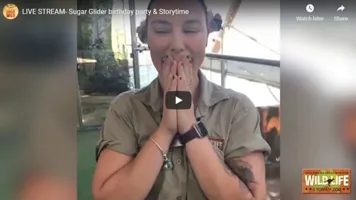 Sugar Glider birthday party & storytime
Join our Keepers for a very special storytime.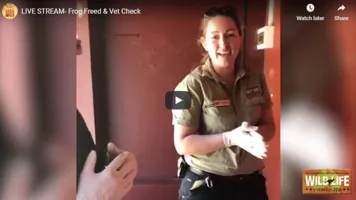 Ribbet! Frog vet check & feed
Watch our Vet and Vet nurse weigh our frogs and give them some food.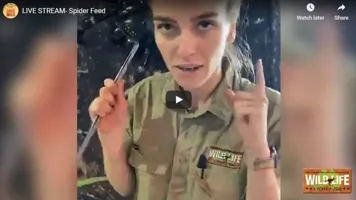 Feeding the World's most VENOMOUS spider!
Watch our keepers feed our Sydney Funnel Web spider.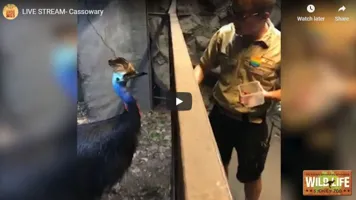 Learn about the DEADLIEST bird in the world!
Watch our Keepers teach you all about our beautiful Cassowary.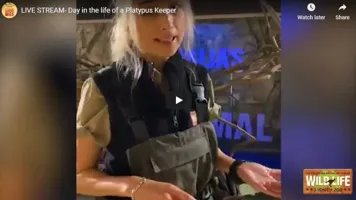 Ever wondered what it's like to be a Platypus Keeper?
Join Keeper Renee and Marina as they show you around.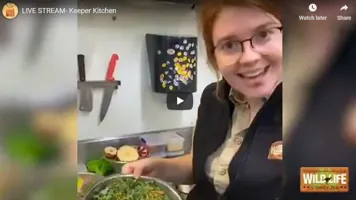 Food, Diets & Prep!
Join Keepers Renee and Maddy as she takes you into the Food Prep kitchen where all our animals diets and meals are made.
Keeper Talks
Want to ask your questions and hear from the experts in person? Join us for our daily keeper talks at WILD LIFE Sydney Zoo. Learn all about Kofi the Tree Kangaroo, how many hours does Ringo the Wombat sleep, what do Freshwater Crocodiles eat? See all the keeper talk times below so you don't miss out. 
Talk Times