26th of May - 3rd of June
6pm - 7.15pm
$60
5+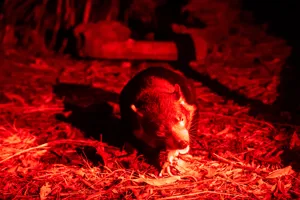 What is a 'WILD NIGHTS Tour'?
Escape the VIVID crowds and learn about our beloved Aussie creatures in a new light. During your torch lit tour, discover and watch first hand the way our different animals from Crocs to Tassie Devils behave under the cover of darkness.
During VIVID, WILD LIFE Sydney Zoo will be offering intimate 60-minute torch lit tour led by our passionate zoo keepers.
This unique opportunity will provide groups the chance to learn more about Australia's most iconic animals…at night!
During these family-friendly tours, Keepers will answer all your questions on a variety of animals like Kofi, the Endangered tree kangaroo and our three resident crocodiles! You'll get to witness the night-time antics of the Tassie devils and our adorable wombat Ringo!
$5 donation from each ticket sold will go towards the WILD LIFE Conservation Fund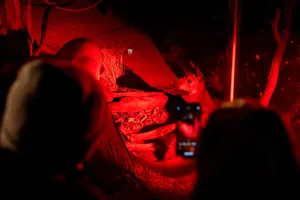 Tour Times
2nd June: 6pm and 7:15pm
3rd June: 6pm and 7:15pm