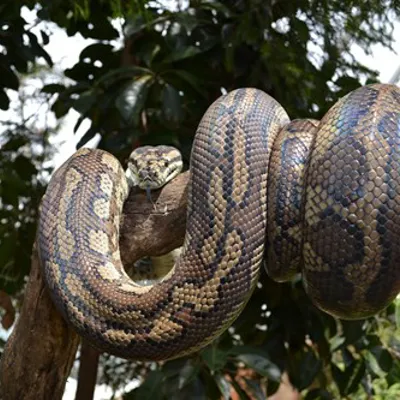 Scrub Python
WILD LIFE Sydney Zoo is home to 'Big Ronny' – a huge 5 metre Scrub Python that you can meet in our Butterfly Tropics. They are Australia's largest species of snake potentially growing over 8.5m and can eat and swallow huge prey items including wallabies and tree kangaroos!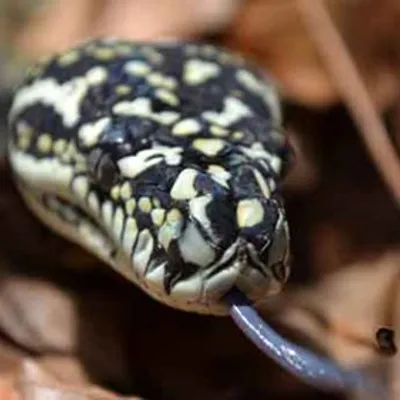 Diamond Python
The Diamond Python is a medium to large snake found in coastal areas and adjacent ranges of south-eastern Australia. Diamond Pythons are quite variable in colour and pattern, typically being dark olive to black in colour. Along the body and tail are clusters of yellow or cream scales that form 'rosettes' that look a bit like diamonds – hence their common name 'Diamond Python'.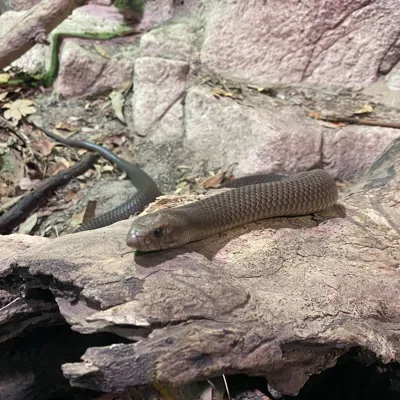 Eastern Brown Snake
The Eastern Brown Snake is probably the most frequently encountered venomous snake in Eastern Australia, and is considered the World's second deadliest snake.
Agricultural areas are often a haven for invasive rats and mice that damage crops. Eastern browns have capitalised upon this abundant food source and are often considered beneficial by many farmers as great pest control!