This offer has expired as of midnight 11:59pm Saturday 13th May 2023. You can purchase tickets for the day below:
We're sorry you missed out on our Mother's Day promotion - Be the first to hear about our future deals and discounts by completing the form below, or check out our Father's Day deals HERE:
WANT TO GET AN EXTRA SPECIAL GIFT FOR MUM?
Got A Question?
This offer has now expired as of midnight 13th May 2023. You can keep up to date with future promotions by signing up to our newsletter by filling out the form above.
Still need a Mother's Day gift? Check out our vouchers here.
1. Sign up to the WILD LIFE Sydney Zoo Newsletter to receive access to your unique code for a 'FREE Mum' ticket.
2. Check your email inbox for an email from us and click 'REDEEM OFFER' to add Adult / Child tickets and confirm your booking time slot for Mother's Day (Sunday 14th May 2023).
3. Ensure you have one 'FREE Mum' ticket added to your cart.
4. Checkout and have your passes ready to be scanned at the entrance for your 'JAW'-esome day out - We can't wait to see you!
The 'FREE Mum' ticket can only be used by 'Mum' - we recognise that Mums come in all different forms and styles, so we welcome Step-Mums, Grandmas, Aunties and even Dads. One 'FREE Mum' ticket per transaction. 
This ticket is only valid for one day on Mother's Day, Sunday 14 May 2023.
You can redeem a 'FREE Mum' ticket when it is accompanied with at least one full priced ticket - this could be a full priced Child or Adult ticket. 
'FREE Mum' ticket can only be used by 'Mum'.
One 'FREE Mum' ticket permitted per transaction.
Offer valid for Mother's Day on Sunday 14 May 2023 for one day only.
Offer available with either a full paying adult, child or under 3 ticket.
'FREE Mum' promotion available online only – tickets must be booked in advance before Mother's Day (offer redemption period expires at 11:59pm Saturday 13th May 2023).
Tickets are non-refundable.
This ticket is not valid with any other promotion, discount or offer.
Offer only valid on General Admission tickets for one attraction – does not apply to combo-passes.
Meet Some Of Our Amazing Creatures!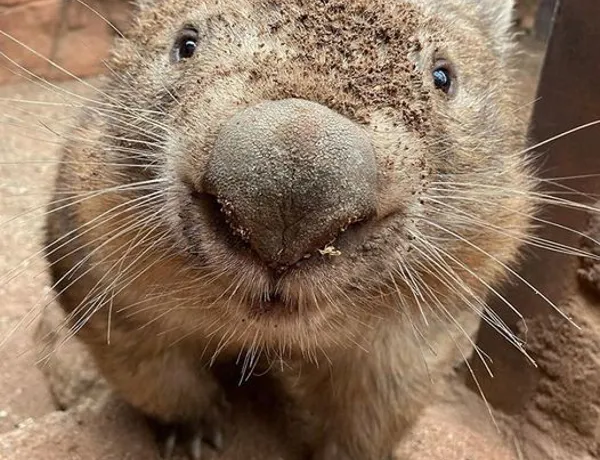 Ringo the Wombat
There is nothing more Ringo, our bare-nosed wombat, loves more than carrots! The boisterous boy was born in August 2013. He was found as an orphaned baby and adopted by WILD LIFE Sydney Zoo. Ringo can be found raising havoc at Wallaby Cliffs, though he is often out and about in the Zoo meeting his adoring fans.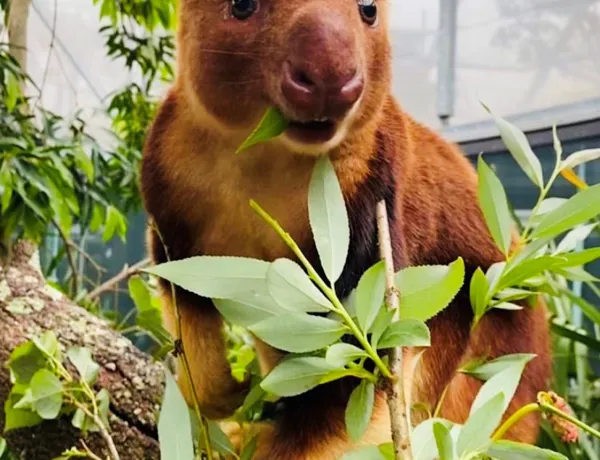 Kofi the Goodfellow's Tree Kangaroo
Kofi is our first Goodfellow's Tree Kangaroo. The fluffy, blue-eyed adorable creature loves climbing trees and boiled eggs. Calling dense tropical rainforests home, Goodfellow's Tree Kangaroos are perfectly adapted to life in the tree tops. They are herbivores, feeding on leaves, flowers and fruit.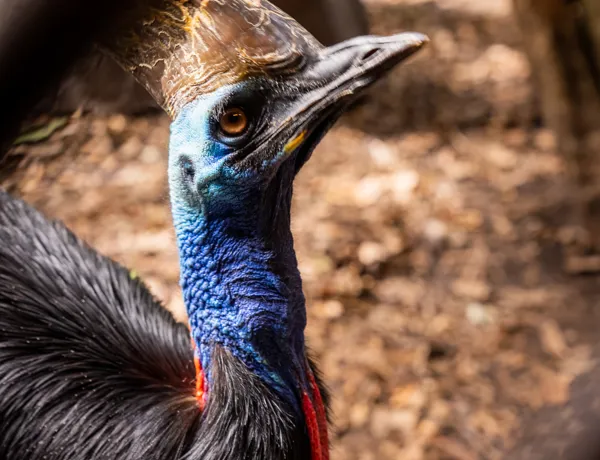 Princess the Southern Cassowary
Our Cassowary is affectionately named Princess. Despite his feminine name, Princess is actually a male - just a cassowary who happens to be very high maintenance! Princess loves to have showers to cool down in the summer but he doesn't like to get his feet wet above his ankles! His favourite food includes grapes, cherry tomatoes and corn. Armed with a large, sharp claw on his inner toe and a fearsome kick, it is easy to see how the cassowary earned the "World's Deadliest Bird" title.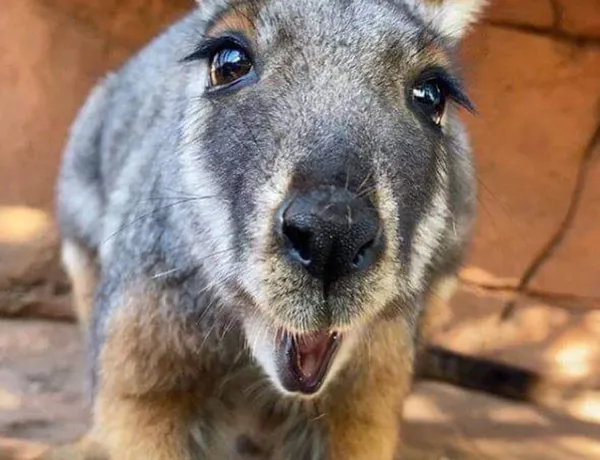 Discover All Our Animals
Get up close and personal to iconic Australian animals in Darling Harbour, including Koalas, Kangaroos, Snakes and more. Learn more about the Australian animals that call WILD LIFE Sydney Zoo home.