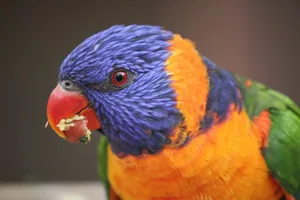 Let's get colourful!
These winter holidays, fly in to a world of colour and get ready to create your very own adventure storybook!
Venture through WILD LIFE Sydney, and create your own adventure storybook based on your encounters and experiences through the attraction, plus learn all about the colourful creatures that call Australia home!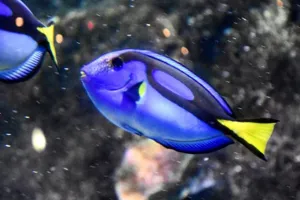 Want to double the fun?
Encounter even more colour at SEA LIFE Sydney Aquarium this July!  
Visit SEA LIFE Sydney Aquarium and get closer to the bright and beautiful creatures the ocean has to offer including the vibrant Lionfish, the yellow and black King Penguins and the stripy Clownfish.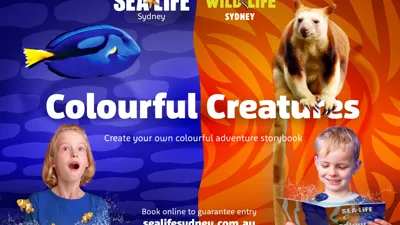 2 Attraction Pass
Book Your 2 Attraction Pass and Save Over 35%
Visit both WILD LIFE and SEA LIFE and save!
Visit your second attraction within 30 days
Price includes Digi Photo Pass with 8 digital photos included!
WIN the Ultimate Colourful Prize Pack!
This competition has now ended! 
To celebrate our Colourful Creatures, we are partnering with CRAYOLA for a new competition. The winner will receive a family pass to WILD LIFE Sydney and SEA LIFE Sydney, a Crayola prize pack and a Koala photo!
Tell us in 25 words or less what your favourite colourful creature is. The winner will receive a family pass to WILD LIFE Sydney Zoo and SEA LIFE Sydney Aquarium, a Crayola prize pack and a Koala photo!
Get your creative energy flowing - competition ends 3rd of July.
Free "Create your own" Adventure Booklet!
Spread your wings and soar into a vibrant world of your creation. As you journey through the wild life fill out a FREE Activity adventure book. Meet the bright creatures and be the author of your own colourful story. 
EYE-CATCHING FACTS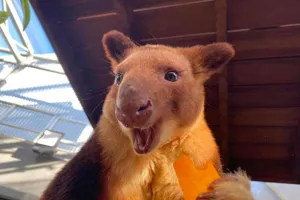 Hop to it
Despite being a kangaroo, the tree kangaroo lives most of its life in trees. Their bright crimson to brown colourage extends all the way down their long tails, that help them to climb and hop around the branches up high.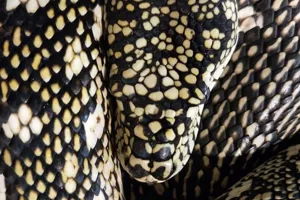 A diamond a day
These textured snakes are black, cream and yellow with diamond blotches covering them. This helps them to blend right into the environment, making them hard to spot. But don't worry! They aren't venomous and will keep to themselves unless startled.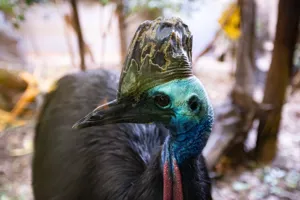 Ugly Duckling to Swan
As young chicks, cassowaries start off brown then get more vibrant as they get older. The females are normally larger and brighter in colour than the males. Despite the attractive colouring, don't get too close as the Southern Cassowary is known to be the world's most deadliest bird. 
General Admission
Online From
$38.40
Per Person
Peak pricing applies to school holidays and weekends.

| | | | |
| --- | --- | --- | --- |
| Ticket Type | Walk Up Price/Peak Online | SAVE 20% - Pre-Book Online (Off Peak Weekdays) | High Demand Pricing |
| Adult | From $48 | From $38.40 | $50 |
| Child (3-15 yrs) | From $36 | From $28.20 | $38 |
| Student or Senior* | From $39 | From $31.20 | $41 |
| Child (0-2 yrs) | FREE | FREE | FREE |
| Merlin Annual Passholder | FREE | N/A | N/A |

Please note: Our ticket pricing is subject to available capacity and prices may fluctuate during periods of high demand.

Price includes Digi Photo Pass with 8 digital photos included (excludes Koala Photo experience)!
Children under 16 years of age must be accompanied by an adult (18+)
Get your ticket on your phone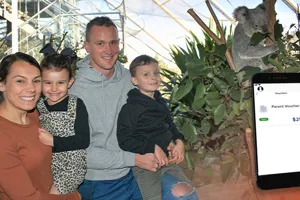 Using Parents Vouchers
We are now accepting Parents Vouchers.
The NSW Government has launched Parents NSW Vouchers to reward  and thank eligible NSW households for their efforts to support learning from home in 2021.
Redeeming your voucher is easy!
First up, you'll need to register for your vouchers via Service NSW Website.
Once registered, your vouchers will appear on your Service NSW app in the voucher section. 
Head to the link below to book your tickets and reserve your spot
Redeem Now