Stamp your Aussie Animal Passport in Sydney!
This Summer, discover Australia's iconic and incredible creatures in the heart of Sydney with a visit to WILD LIFE Sydney Zoo and SEA LIFE Sydney Aquarium.
As homes to Australia's amazing arrange of fauna, the two Darling Harbour attractions deliver the best of an Aussie holiday, giving locals and domestic visitors every reason to 'holiday here'.
Be among the first to meet Frankie the rescue Numbat who hails for Western Australia (and even crowns the state's emblem) and acts as an ambassador for his endangered species.
Race on down to Tasmania to meet the zoo's Tasmanian Devils including older resident Bub and her new roommate Dharra, then jump across to Kangaroo Walkabout for a meet and greet with the Aussie Kangaroo mob from South Australia's Kangaroo Island.
Continue on with a trip to the ACT for an up close and personal meeting with the zoo's adorable koalas, including their three joeys – Ilani, Jasper and Sapphire.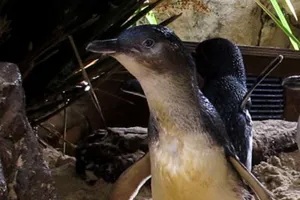 Over at SEA LIFE Sydney Aquarium, encounter turtles from the Great Barrier Reef in SEA LIFE Sydney Aquarium's Day and Night on the Reef Zone and be amazed by the impressive size and chainsaw-like snout of a Northern Territory's critically endangered Sawfish. 
Swim over to Shark Valley to go face-to-face with NSW's deceivingly friendly Grey Nurse Shark before waddling over to meet Phillip Island's iconic and adorable Little Penguins.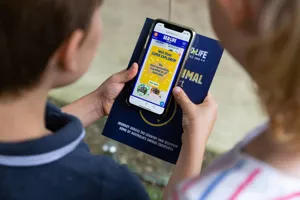 To help you on your travels around Australia, we have launched an ultimate Aussie Animal Passport - a digital printable passport highlighting Australia's wild things and their origins.
Accessible online, the passport invites families to 'travel across Australia' and stamp their passport as they meet each of the iconic animals.
Download Your Printable Passport
The only way to complete your Aussie Animal Passport is by visiting both SEA LIFE Sydney Aquarium and WILD LIFE Sydney Zoo this summer. To help you save, we're offering a special limited time price when you book a Sydney Big Ticket multi-attraction pass. The pass is available from $40 for children and from $57 for adults – a huge saving of up to $37 per person!
Make the most of your summer holiday, book now!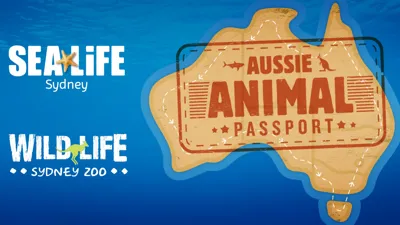 Aussie Animal Passport
Visit SEA LIFE Sydney and WILD LIFE Sydney Zoo!
Save $37 when you combine your SEA LIFE and WILD LIFE ticket
Your exclusive passport to the best of Australian animals
Book a date and time to guarantee entry