WILD LIFE Sydney Zoo celebrates third wheels this Valentine's Day!
Thursday 6th February 2020
Valentines Day, Events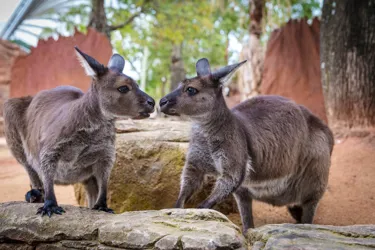 Are you a third wheeler? Constantly gate crashing your best mate's 'date night' or even their holidays? Then this Valentine's Day is your time to rejoice, not hide!
This year, WILD LIFE Sydney Zoo is offering third wheelers the chance to name a trio of Magnificent Tree Frogs after themselves and their favourite couple AND win a year's FREE pass to the zoo to guarantee third wheeling fun for another year!
Mark Connolly, General Manager at WILD LIFE Sydney Zoo said, "Last year we offered jilted lovers the chance to name a brown snake after their ex for Valentine's Day and we were overwhelmed with the entries! Our brown snake is now named Kevin and he's doing really well. This year, we wanted to celebrate a different kind of love for Valentine's Day and give the third wheelers out there the chance to celebrate their favourite couple. We have three Magnificent Tree Frogs that need naming and we can't wait to see what the entries look like!
"Magnificent Tree Frogs also known as 'Litoria Splendida' are native to Australia and are very popular residents at the zoo due to their unique colouring which includes numerous yellow spots on their back," added Mark.
While the status of Magnificent Tree Frogs is not at risk, frogs are sadly under threat on nearly every continent, from the French Pyrenees to Central American rainforests and more recently in Australia. Some frog species are now extinct as a result of habitat destruction and Australia could lose multiple frog species as a direct result of the recent bushfires, even after the fires calm, loss of food and habitat will be an ongoing issue.
To submit your Magnificent Tree Frog name entry, simply fill out the below form, by entering your name and the name of your favourite couple and the reason why you all deserve to win. A $1 donation is also required and will go towards the WILD LIFE Conservation Fund - to support wildlife charities helping injured animals affected by bushfires. Entries close 11:59pm February 13 2020 
This competition has now ended