Koala joeys pass their first health check
Wednesday 8th July 2020
Koala, Animals
Fresh from their mother's pouches, two of WILD LIFE Sydney Zoo's newest koala joeys underwent their first health checks this week, passing with flying colours.
The joeys' first general check-up included a development comparison and a weigh-in. For the weigh in, Ilani came in at a strong 1.46kg at almost 10 months of age, while little Jasper was a healthy 805g at almost nine months of age.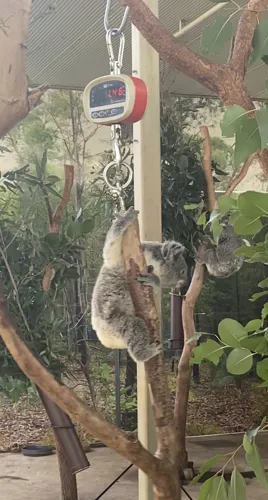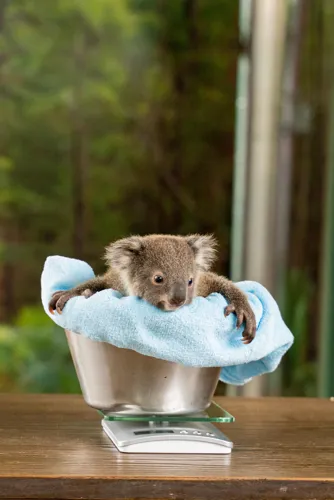 Celebrating the positive results, Renee Howell, WILD LIFE Sydney Zoo Keeper, declared the pair as healthy "with bright eyes, thick fluffy fur and an incredible appetite".
"These two will be fantastic ambassador animals for their species," she continued. "Their role will be to educate the public about their wild cousins and just how important it is to be aware of what we as humans can do to protect our wild populations."
The arrival of these joeys marks another successful year of koala breeding for the Darling Harbour attraction, which is designed to help protect the Australian-native species currently listed as vulnerable in the wild.
"We, as WILD LIFE Sydney Zoo, work with other zoos to ensure a healthy captive population and genetic diversity amongst these individuals," Howell explained.  
Although well on the way to finding their independence, Ilani and Jasper will curl up with their respective mums, Iluka and Nutsy, for another four months before moving around freely on their own.