Sydney's Best Indoor Activities
Tuesday 3rd June 2014
Activities, Wildlife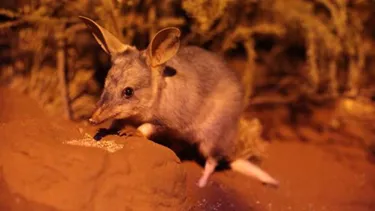 Winter is officially here and the rain and cold weather is set to follow, potentially making the Queen's Birthday weekend bit of washout!
But stay calm and breathe, Sydney has some great indoor weekend activities which are perfect for family fun. And with our great value multi-attraction passes, you can save heaps of money too!
1) WILD LIFE Sydney Zoo
Featuring over 1,000 Australian animals in authentic habitats, WILD LIFE Sydney Zoo provides visitors the opportunity to enjoy the day and stay dry. Guests looking to warm up can grab a hot beverage and snack on the zoo's covered koala rooftop and watch the koalas cuddle up too!
2) SEA LIFE Sydney Aquarium
(just next door!)
Dive into an underwater adventure without getting wet! Our aquarium boasts over 13,000 ocean stars including sharks, rays and other tropical fish which provide hours of family fun without leaving the city. Aqua Café, at the end of your SEA LIFE journey, also has a few winter warmers to keep everyone toasty on a cold and wet winter's day.
3) Madame Tussauds Sydney (also next door!)
Who do you want to meet at Madame Tussauds Sydney? From A-List celebs to musicians and cultural icons, this all-weather attraction provides a unique and glamorous experience like no other. Kids and adults alike can interact with celebrity wax figures and even have their own hand made of wax to add to the fun.
4) Sydney Tower Eye
Did you know Sydney Tower Eye has a wet weather promise? If it does rain, all visitors that day will receive a special pass that allows a return visit to Sydney Tower Eye or SKYWALK (depending on what ticket you bought initially) within 7 days.
5) Manly SEA LIFE Sanctuary
This indoor attraction is great place for toddlers to burn off some energy while enjoying the sanctuary's limited time Turtle Fest activities from now through 27 June. This rain proof attraction, with kid friendly displays, showcases amazing underwater animals while inspiring visitors with the sanctuary's active Breed, Rescue, Protect program.
---
Get our best Sydney attractions deal!

Rain or shine, there are always fun activities for adults and kids at Sydney's best attractions! And to help you get the best deal, check out our Sydney attractions pass deal!
Book this cheap Sydney attractions pass online today and you can get our HUGE value 5 attraction pass for an incredible low price.
With this awesome online deal, you can visit FIVE of Sydney's best attractions for just $12.60 per attraction for adults and $7.20 for kids:
SEA LIFE Sydney Aquarium
WILD LIFE Sydney Zoo
Madame Tussauds Sydney
Sydney Tower Eye
Manly SEA LIFE Sanctuary
There's no catch - prices for this amazing offer are as follows:
Adults: $63
Just $12.60 per attraction
Kids: $36
Just $7.20 per attraction
Families of 4: $180
Just $36 per attraction for the WHOLE family!
PLUS you get a whopping 30 DAYS in which to visit all 5!