Merlin Entertainments launches FREE education portal!
Wednesday 8th April 2020
Education, Schools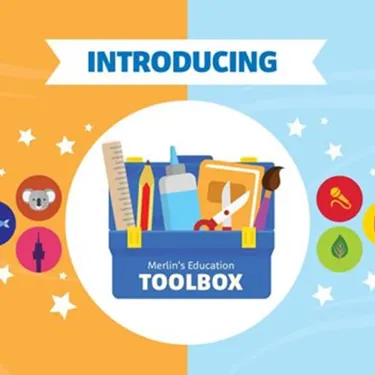 Want to watch a 365kg crocodile be fed? Looking for a worksheet to supplement your next living world lesson? Need some easy, age-appropriate LEGO activities for a busy pre-schooler?
Merlin Entertainments ANZ have launched a FREE education resource portal 'Merlin's Education Toolbox', which aims to provide much-needed assistance to teachers and parents facilitating home-schooling lessons for children.
Since the significant escalation of government measures to cope with the unprecedented impact of COVID-19 called for temporary closure of the attractions, staff banded together to bring the magic of the attractions into living rooms and hearts across the country via live stream videos. Now, in line with Australian Education Syllabus guidelines, the entertainment group have expanded their education offering to design a variety of worksheets, activities and videos available for the public to download for free.
The resources cover a range of Science, History, Maths and English topics inspired by our attractions, including habitats, the food web, conservation, animal life-cycles, Maths with LEGO and more, with specific activities designed to meet the needs of various school stages. The portal also contains a 'Just for Fun' section which aims to break up the day with creative activities including colouring sheets featuring WILD LIFE Sydney Zoo's favourites and themed craft-making such as marine animal Easter egg craft. Inspirational and educational videos are also on offer, which celebrate the amazing work Merlin Entertainments and its attractions have facilitated in the conservation space, such as turtle and shark rescues, SEA LIFE Sydney's 'Miracle Ray' Ani and much more.
 "Our hope is that these free worksheets, activities and videos will ease the pressure on teachers and working parents and provide additional ways of inspiring children's education from home, whilst continuing to uphold the Merlin vision to create magical experiences for all."- Rob Smith, Divisional Director of Merlin Entertainments
Access the toolbox here: www.merlineducation.com.au