Make A Pledge This Plastic Free July
Tuesday 29th June 2021
Environment, Plastic Free July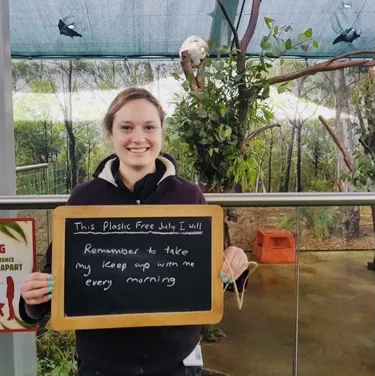 Plastic Free July is an initiative that aims to raise awareness about the significant amount of single-use disposable plastic that is being consumed in our world every single day.
Some of the largest concerns with this continued consumption for "convenience" is the disposable of this plastic as a large portion of it ends up back in our environment, including our beautiful forests and oceans. This is distressing for our wildlife, both big and small who have become entangled or have ingested this debris, thus threatening our ecosystems.
Plastic Free July is a challenge that the team at WILD LIFE Sydney Zoo have been undertaking, aiming to reduce the impacts of single-use plastic on our earth. 
HOW CAN YOU HELP?
The good news is, anyone can get involved. You can start out small, or really challenge yourself!  Start looking at the way you consume plastic on a regular basis. It's easy enough to replace your plastic toothbrush with a bamboo toothbrush and call it a month, but the biggest way to make change is to look at your day-to-day activities! 
Our Keepers have decided to help reduce single-use plastic by 'making a pledge'.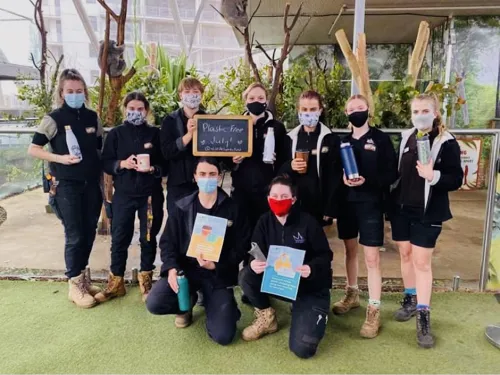 A few examples of what you could choose are:
Choosing to avoid drinks that come in plastic bottles
Bringing your own reusable cutlery wherever you go to avoid single use cutlery
Not buying coffees unless you have a mug or reusable cup
Saying 'no' to plastic bags when shopping (yes even the big 'reusable' ones)
MORE TIPS TO REDUCE PLASTIC USE
At today's rate of consumption, the amount of plastic in the world is expected to double approximately every eleven years. To put that into perspective, between now and 2028, we will produce the same amount of plastic as we have from the 1950's until now!
Here are some simple tips to help you reduce the use of plastic in your everyday lives: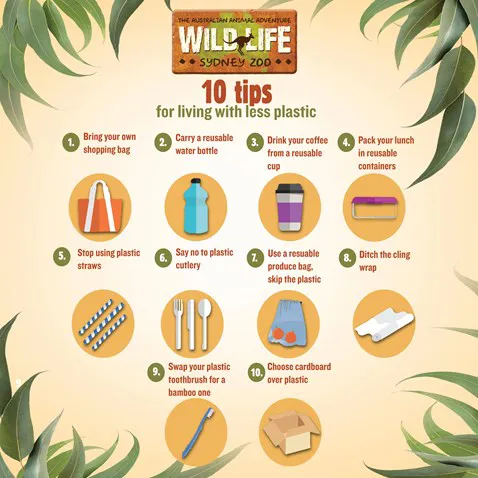 So make the switch. Swap out the takeaway coffee cup and water bottle for a reusable one. Ditch the plastic shopping bag for a trendy fabric shopping one. There's still two weeks left of July, so it's not too late to get started. Set yourself the challenge - try it out for a day, one week, two weeks or even longer. It's amazing what you can do if you set your mind to it.
For more information on how to get involved, visit: https://www.plasticfreejuly.org/get-involved/