Family Activities for Kids, Toddlers, and Parents in Sydney
Tuesday 21st May 2019
Family, Animals, Wildlife, Kids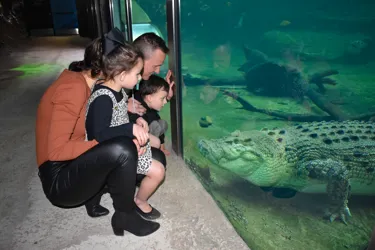 Big attractions, even bigger nature and safe surrounds have Sydney topping every family's destination wishlist. Here's a list of things to do in Sydney with kids – no matter whether they're tall or tiny!
Visit The Rocks
The Rocks ticks all the boxes for parents: romantic cobblestone streets, historical sandstone buildings and beautiful harbour views. But did you know you can keep the kids happy here too? Learn about the fascinating pre-European days at The Rocks Discovery Museum, then pick a pretty picnic spot to relax or run around. Bonus tip: satisfy hungry bellies at The Rocks Friday Foodie Market and visit the buzzing weekend markets full of stalls with something for everyone.
Discover Our Amazing Libraries
Tickle those young, creative minds at some of Sydney's best libraries. Libraries hold family-friendly talks, exhibitions, guided tours, seminars and workshops that make storytelling way more fun. Children as young as three will enjoy puzzles at The State Library of NSW. The Green Square Library will wow wee ones with its subterranean garden, open-air amphitheatre and 6-storey glass tower. And Woollahra Library's peaceful nooks and interactive kid zones make for a day well spent. Make sure to check out their events page for the latest happenings.
Close Encounters at WILD LIFE Sydney Zoo
Take the kids to meet the Aussie Big 5; our incredible native animal stars. WILD LIFE Sydney Zoo attracts visitors from all around the world to see the country's cutest, cuddliest and most dangerous creatures. There'll be plenty of 'awww!' as the little ones get up close to iconic cute koalas, adorable kangaroo joeys and our wonderful wombat. And 'ahhh!' as they lay eyes on a huge Saltwater Crocodile. And perhaps 'what the? when they spot a platypus; they're like a beaver, otter and duck all in one!
Discover the Royal Botanic Gardens and The Domain
These green lands are what picnic dreams are made of; with the bonus of a cultural and educational experience. No matter the season, it's always a great time to visit. There are regular talks and tours and even a list, put together by volunteers, showing which native plants look their best, and when. Toddlers will love playing make-believe in the fairyland-like surrounds, while older kids will see the garden with new eyes as they discover its ancient roots. Hear stories about the fascinating flora and learn how Aboriginal bush food is foraged.
Take a Ferry to Cockatoo Island
This is a dazzling Sydney experience for all. Leaving from Circular Quay and many other wharves around Sydney harbour, the ferry is a great way to see this beautiful city from the water. Arriving at Cockatoo Island, a UNESCO world-heritage-listed destination, head to the information centre to collect a map, as well as some fun booklets for your kids to fill in. Besides the never-ending, epic views, there's a convict trail to keep everyone busy for hours, huge mechanical structures to ogle at and lots of space to run around and play.