BRAND NEW Crocodile Experience!
Friday 13th January 2017
Crocodile, Animals, Experiences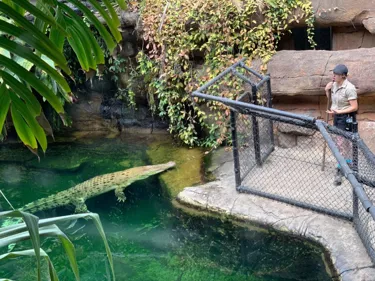 He has arrived! WILD LIFE Sydney Zoo are so excited to welcome our brand-new 'Crocodile Encounter' experience!
The experience features an interactive crawl space and pop-up window and tunnels. The new experience allows you to come eye-to-eye with one of Australia's most dangerous animals - the Saltwater Crocodile.