Birthday Party Packages
Tuesday 20th May 2014
Birthday, Wildlife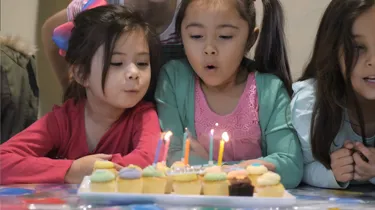 Be the coolest parent on the block by giving your child the most unique birthday party experience! WILD LIFE Sydney Zoo on Darling Harbour has the best birthday party packages in Sydney complete with entertaining animal themed games, fun party food, a one-of-a-kind venue, an exclusive animal encounter and a lot more.
Our private party room in the WILD Discovery Zone is a multi-purpose event space where the kids can go wild and enjoy the festivities. Every birthday party group gets exclusive access to this room for an hour and parents can feel free to bring extra decorations if they like. In this party place, kids will also enjoy finger foods, fairy bread, juice boxes and paddlepops. For those looking for the total birthday party experience, our Top End Premium Party Package also includes a beautifully decorated gourmet birthday cake that feeds up to 20 adults!

Along with the party room, our birthdays include a WILD LIFE Sydney Zoo party host who will ensure celebration runs smoothly and that the kids are having a good time! This party host will also lead your birthday party group on an adventure through the zoo - giving an exciting and educational highlights tour of our Australian animals and habitats. And if you thought it couldn't get any better, our Top End Premium Party Package includes an exclusive animal encounter and photo opportunity!

At the end of the party, the birthday boy or girl will leave with a birthday gift from WILD LIFE Sydney Zoo and a memorable experience they will thank you for!
Click here to learn more about birthday parties at WILD LIFE Sydney Zoo on Darling Harbour!