Health, Safety & Security
Safety is our number one priority. It's ingrained in all we do and central to our values and principles. We call this safety-first approach Protecting the Magic.
Health and Safety Updates for COVID-19
Social distancing measures within our attraction:
We have introduced new arrangements for the application of social distancing within queues. Clear markers or signage have been installed in our building entry, viewing areas, and café to help guests keep a safe distance from one another.  Our employees will monitor the queues to ensure that social distancing is being maintained.
We have introduced new arrangements for the application of social distancing in our cafe area. Tables and chairs have been recon­figured to ensure enough distance between seated parties. In areas where strangers are seated together, seats will be removed or blocked to ensure there is a suitable gap between guests.
At present, educational talks will not be offered, in line with social distancing requirements
We have introduced new capacity limits and timeslots. These restrictions will help ensure there is plenty of room for social distancing.
We have suspended some experiences to ensure that social distancing is suitably maintained. These include Shark Dive Xtreme, Penguin Passport and the Penguin ride, the Behind the scenes tour and the Glass bottom boat tour.
We have installed new hygiene screens at our service counters to help physically separate guests from employees.
We have revised some of our standard operating protocols in order to reduce the proximity of our employees to guests. For example, this includes the way in which we undertake guest service activities.
Hygiene and disinfection measures within our attraction:
We have introduced enhanced cleaning measures, throughout the day, which seek to disinfect high-frequency touch points, such as tables and chairs, service counters, grab and flush handles, door handles/plates and taps.
We have introduced new deep cleaning measures in the event that a person presents themselves with symptoms consistent with COVID-19.
We have introduced a large number of hygiene stations/hand sanitiser dispensers around the attraction for guests to use.
We have introduced new Personal Protective Equipment (PPE) requirements for a range of activities that employees routinely perform. These include face masks, disposable gloves, eye protection and hand sanitiser. The use of such equipment and clothing by our employees is both to protect them and our guests.
We have reduced our menu offering at our café with no hot food available. Cutlery and condiments will be provided to guests with their meal, or on request, rather than left in open areas.
As with our employees, we politely request that all our guests uphold the highest possible hygiene standards – whether it be when sneezing or coughing, through regular hand washing or the frequent application of hand sanitiser.
Our employees now participate in COVID-19 specific training programmes instructing them how to stay safe as well as how to keep our guests safe.
We hope these new health and safety measures provide our guests with confidence and eagerness to us.  These are unprecedented times for all communities around the world, and whilst every effort is being taken to protect the safety and wellbeing of our guests, everyone should inform themselves of the risks, conditions and personal responsibilities before they visit.
We thank you for your custom and understanding.  Now, let's make new magical memories together!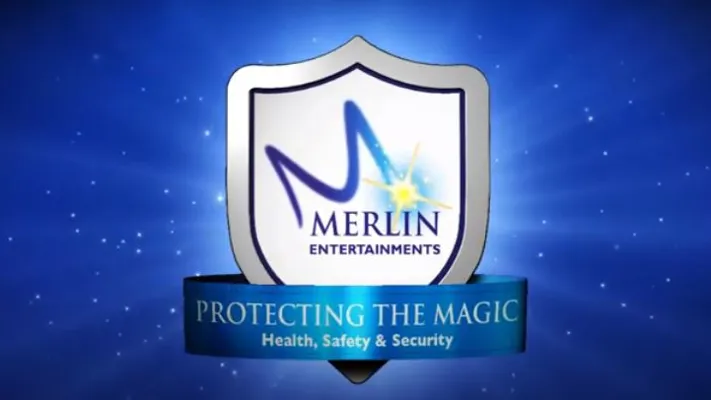 Protecting the magic
Protecting the Magic is about driving a positive, proactive culture of safety across all our attractions. It helps our leaders, people and business partners identify and manage risks effectively, prevent accidents and deliver unforgettable guest experiences.
We focus all our energy on looking after our guests, colleagues, contractors and the animals in our care. Our mission is clear – to always ensure we're Protecting the Magic every day through world class people and practices.
OUR SAFETY CULTURE 
We're dedicated to going beyond legal compliance and delivering world-class Health, Safety and Security standards that continuously raise the bar. 
These are embedded in the organisation through protocol, processes and communications, supported by a central team of health and safety experts. To learn more, read our guide to Health, Safety and Security below and visit www.protectingthemagic.com where both employee and contractor handbooks are accessible.